One of my favorite Colorado State Parks is Golden Gate Canyon State Park, and offers a rich history paired with a diverse range of year-round recreational activities for people of all abilities. Located a mere 30-45 minutes from Wheat Ridge and just 13 miles west on Golden Gate Canyon Road, Golden Gate consists of 12,000 acres of lush forests, quaking aspen stands, rolling meadows, rocky crags, creeks and breathtaking views of snowcapped mountains along the Continental Divide.
The area in and around Golden Gate Canyon was promoted under the Homestead Act, passed in 1862. This afforded new head of family, adult citizens with 160 acres as long as they "improved" the land. Some original cabins and barns are still standing in the park, notably Bootlegger's Cabin, which is a relic from the days when widespread distillation of illegal whisky went on during Prohibition times. Remnants of an old bread truck which was used to deliver whiskey can be found in Frazer Meadow. Golden Gate Canyon State Park was designated as a State Park in 1960. It was appointed Colorado's second State Park, and to date there are 42 parks managed by Colorado Parks and Wildlife.
In all there are 42 miles of hiking in Golden Gate, 27 miles are dedicated mixed-use biking and horse-riding trails. The park requires a $10 daily entrance fee that can be paid by check or cash at the self-pay kiosks in the park or at the visitor's center. The visitor center is open seven days a week, 9 a.m. to 4 p.m., and provides education on history, geology and ecology in the area as well as up-to-date trail conditions. The park offers many informative ranger programs throughout the year. Panorama Point Overlook is a must as it offers stunning views of the Continental Divide and is handicap accessible.
Trails are interlinked and include several easy walks, and moderate to more challenging hikes that require rock scrambling.
There are six cabins, two yurts, and 152 primitive and electric camping sites that can be reserved up to six months in advance. Sites at Reverend's Campground are available year-round. For those who want to backpack, there are four backcountry shelters and 20 tent sites that are equipped with bear boxes. All backpacking sites are located one to three miles from the nearest parking lots. Fishing is permitted in several stocked ponds and streams throughout the park. The pond at Kriley park is ADA accessible.
Cell phone service is scarcely available throughout the park. Be sure to check road and trail conditions prior to your visit. Road and trail maps can be downloaded from AllTrails, or https://cpw.state.co.us/placestogo/parks/GoldenGateCanyon. Leashed dogs are allowed both in the campgrounds and on trails.
Currently, the aspens are on the cusp of changing and, depending on weather, the brilliant fall colors will be on display through mid-October. As winter approaches, recreation includes hiking (with Yaktrax Cleats), snowshoeing, cross-country skiing, and sledding on a hill near the visitor's center and on the open slope near Kriley Pond. Visitors can also bring their ice skates to test their skills on the park's frozen ponds.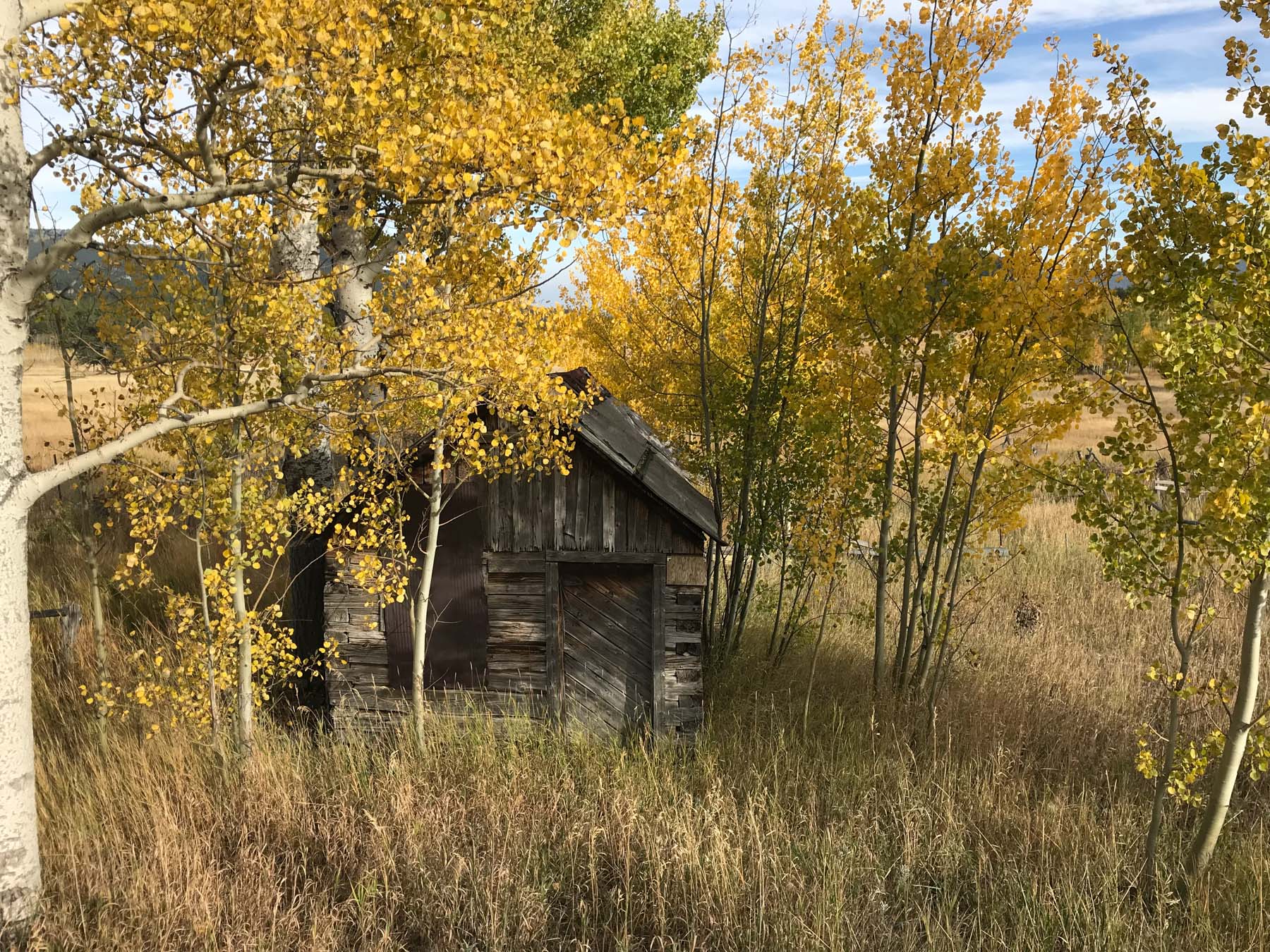 Another fun adventure in the park is harvesting Christmas/holiday trees. Trees available for permits include Rocky Mountain juniper, Douglas fir, ponderosa pine and lodgepole pine. Check the website or call the visitor center for the most up-to-date information regarding tree-cutting permits.
Hunting is permitted only in the Jefferson County area of the park from Labor Day through Memorial Day. More information on hunting, reservations, safety classes and permits can be found at www.cpwshop.com.
Be sure to extend your adventure by exploring the historic mining town of Central City, which is approximately 20 minutes from the park and on your drive home. Founded in 1859 during the Pike's Peak Gold Rush, Central City was once known as the "richest square mile on earth."
Central City boasts historic and elegant Victorian-era homes, and be sure to visit the many antique stores and gift shops, mostly on Eureka Street. You can't miss the iconic Central City Opera House, built in 1878 in Renaissance Revival architecture, and the historic Teller House which was funded by Welsh and Cornish miners, who desired to bring the music and culture from their homelands to the area.
Such a rich legacy is just outside of our doors, and especially autumn is a fine time to explore!