Lutheran Medical Center Replacement Hospital 'Topped Off' With Beam-Placing Ceremony
A "Topping Off" celebration was held for about 150 caregivers, supporters, and dignitaries last month as construction crews placed the last steel beam on the sixth floor of the replacement hospital for Lutheran Medical Center.
The hospital, located at I-70 and State Highway 58 in the Clear Creek Crossing development, is slated to open in late 2024. According to a press release from Intermountain Health Care, this major milestone marks the transition from near completion of the external structure to a focus on internal construction and finishes, which will continue over the next two years.
The beam was temporarily located on the Lutheran legacy campus, where Lutheran and Intermountain Healthcare caregivers had the opportunity to add their names to it before it was moved to the construction site and lifted to the top of the building.
The replacement hospital will continue to offer emergency and trauma services, advanced heart and vascular care, advanced neurosciences, women's services, comprehensive cancer care and other specialty care. It will have about the same number of inpatient beds, most of which can be converted to ICU beds if needed, and it will accommodate state-of-the-art technology and future medical innovations.
More information, photos and details on the new Lutheran Medical Center can be found at TheLutheranLegacy.org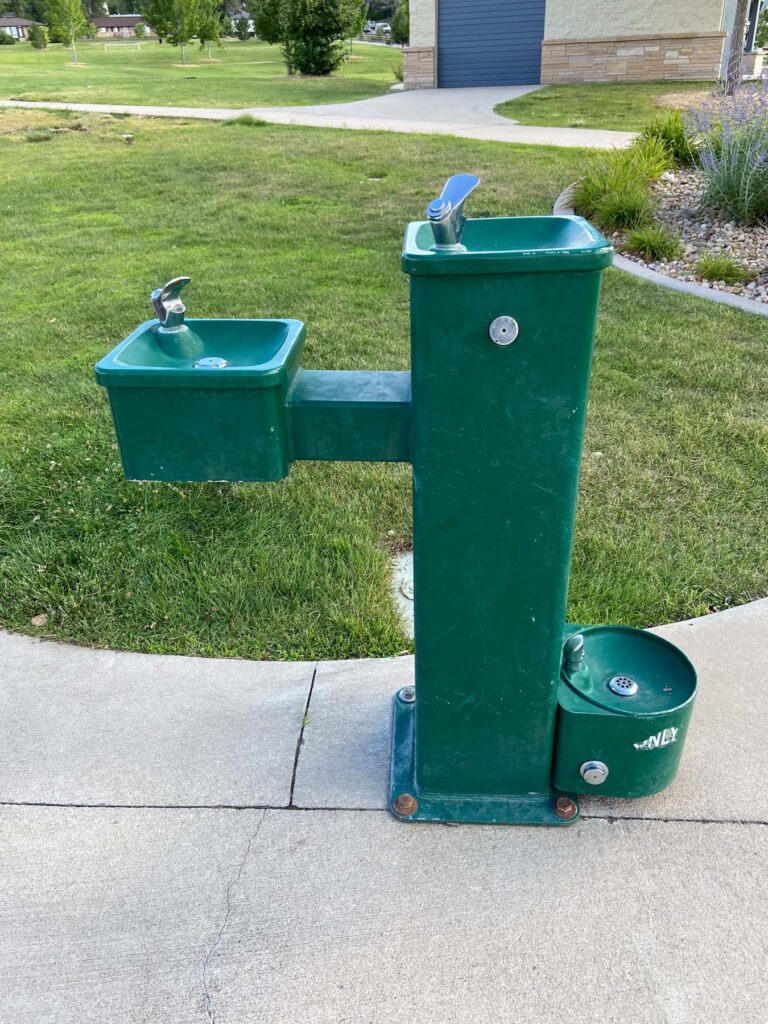 Mark Your Calendars For Two Ribbon-Cutting Celebrations This Month
The Wheat Ridge Business Association, Wheat Ridge Chamber of Commerce, and City of Wheat Ridge will host two ribbon cuttings on Thursday, Oct. 13, in the Gold's Marketplace Center, 26th and Kipling in Wheat Ridge: Queen City Collective Coffee, 10051 W. 26th Ave., at 1 p.m., and BPRUNCO, 10051 W. 26th Ave., at 1:45 p.m.
Wheat Ridge Hires Maria D'Andrea As New Public Works Director
The City of Wheat Ridge has hired Maria D'Andrea, P.E., as its new Public Works Director.
"Maria is hard-working, self-driven, and focused. Her years of experience working in public service is a great asset to the City of Wheat Ridge and to the Public Works Department," said City of Wheat Ridge Manager Patrick Goff in a released statement. "We are happy to have her onboard."
Prior to Wheat Ridge, D'Andrea served as the Director of Public Works for the City of Englewood, Colo., for more than four years. As the director, she oversaw six divisions including engineering, capital project delivery, streets, traffic engineering and operations, fleet services, facilities maintenance, and stormwater. Prior to that, she served as the Director of Public Works for the City of Commerce City; the Assistant Director of Public Works for the town of Castle Rock; and City Engineer for St. Louis Park, Minn., and Robbinsdale, Minn.
D'Andrea has been a professional engineer for more than 26 years and has a bachelor's degree in Civil Engineering from the University of Minnesota-Twin Cities. She received her Executive MBA program from the University of Denver in August 2020.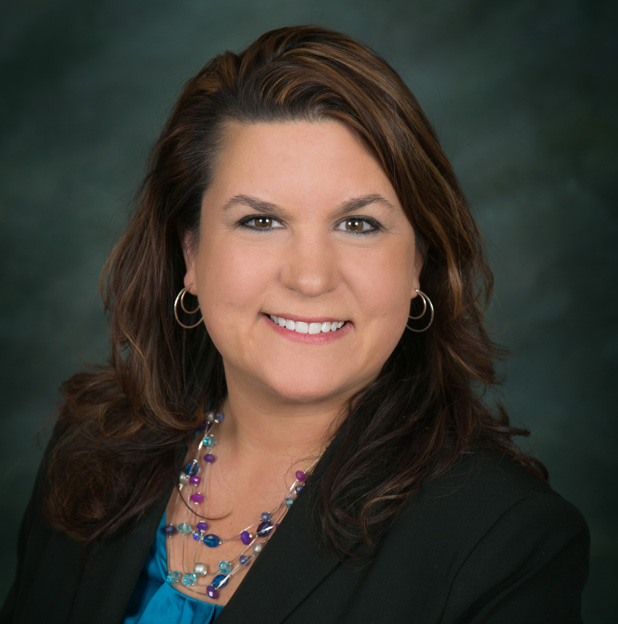 Join Wheat Ridge Historical Society For Apple Cider Days, Oct. 8
Join the Wheat Ridge Historical Society for an old-time favorite Second Saturday Social, Apple Cider Day, on Oct. 8, from 10 a.m. to 2 p.m., at the Historical Park, 4610 Robb St.
Bring your own apples, some clean containers and a donation for this service. Then watch the magic. As you crank, the apples (cores, bruises and all) disappear into the hopper – and come out as golden cider! Yum!
Stop by the applesauce booth and watch stewed apples forced through a large sieve emerge as applesauce. Listen to or sing along with local musicians, enjoy our craft demonstrations, and challenge the kids to various lawn games. We'll also have a food truck for snacking or lunch and plenty of bottled water. Come socialize with neighbors and Historical Society members and learn a little local history!
The Historical Park museums are open Fridays, 10 a.m. to 3 p.m., and on other days by appointment. Stop by on Cider Day and you can still visit the Soddy, one of Colorado's oldest sod homes, before experts begin repair work on the interior.
For more information go to wheatridgehistoricalsociety.org, email wrhistorical@gmail.com, call 303-421-9111, or stop by the White Family Home at the Red Brick House, Fridays, at 4610 Robb St., and be sure to like us on Facebook.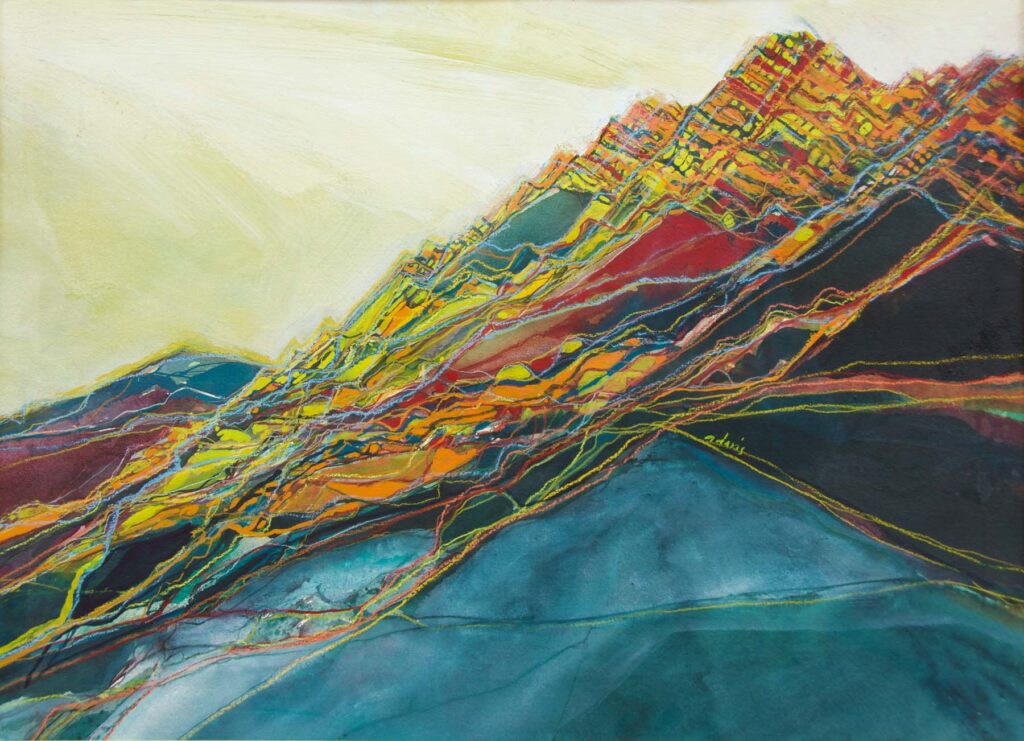 Community Celebration To Honor Late Painter And Printmaker A. Rosenquist Davis
The Wheat Ridge Center for Music and Arts will host a family-friendly exhibition of the works of the late painter and printmaker a. rosenquist davis at a community celebration on Saturday, Nov. 5, 4 to 8 p.m. It is the first art exhibit hosted by the recently established nonprofit, which is located within the Wheat Ridge United Methodist Church, 7530 W. 38th Ave.
The event, which is free and open to the public, will feature live music, drinks and appetizers and an assortment of more than 80 works of art for sale. A sweepstakes drawing will also be held for one attendee to receive a $1,000 credit toward any artworks of their choice. All of the proceeds from the sale of rosenquist's art will contribute to a scholarship for local high school graduates interested in continuing their education in the visual arts, made possible through the efforts of several Wheat Ridge businesses and organizations including Wheat Ridge Creates, Localworks and The Wheat Ridge Arts League.
Rosenquist, whose formal name was Amy Davis, created varied artworks ranging from the abstract to the realistic, encompassing nature, people and design. Amy's works have been exhibited internationally and are in both private and corporate collections.
A native of Santa Monica, Calif., Amy fell in love with art at age 12 when she visited an exhibition of Van Gogh's works in Los Angeles. She studied intaglio printmaking at Cal State University Long Beach and, after graduating in 1965, went on to create a portfolio that includes oil, acrylic and watercolor paintings; charcoal and pencil drawings; and serigraphy and intaglio prints. Amy was most productive in her career from 1965 to the early 2000s, and was an active participant in the Ventura (California) Art Association.
Early in her career, Amy taught high school art in Anaheim, Calif. She forged deep friendships with many of her students, and would be deeply moved to know that an exhibition of her artwork is helping to fund a new generation of artists, said her husband, Dennis Davis.
"In teaching, she kept this quote from the artist Keith Haring as one of her guiding principles: 'Art should be something that liberates your soul, provokes the imagination and encourages people to go further,'" Dennis said.
After moving to Colorado in 2015 to be closer to her grandkids, Amy hoped to join the local art community, but health issues denied her that opportunity. She passed away from cancer on Jan. 1, 2021. To share her love of the arts for all to enjoy, her husband Dennis, daughter Joyzelle and Sweet Ridge Studios owner Melinda Valentini arranged to have Amy's studio full of art supplies donated to local artists. More than 80 works, both framed and unframed, remained in her studio, and the group decided to hold a community celebration to help the works find new, forever, loving homes.
Story provided to the Neighborhood Gazette by a collaboration of artists.
Family Tree Treasure Trunk Thrift Store To Close This Month
After 40 years in business, Family Tree's Treasure Trunk thrift store will permanently close, according to a press release from the local nonprofit. The store, located at 5892 W. 44th Ave., in Wheat Ridge, stopped taking donations in September, and will remain open until Oct. 15 or until all goods are sold.
Family Tree is a nonprofit working to prevent and overcome the interconnected issues of child abuse, domestic violence and homelessness to promote safety, healing and stability across generations.
"Family Tree intends to continue to meet the needs of people looking to us on their journey to safety, stability and healing," according to the announcement. "We are making plans to help cover client need as Treasure Trunk has helped provide an important resource for many years."
Treasure Trunk opened 40 years ago to be a donation clearing house, to meet client need and to generate additional profit to support Family Tree programs.
"The budget revenue goal was reduced for the third time in three years. There was a significant projected loss for this year's budget. All while expenses continue to rise," read the release, which also thanked donors, shoppers and volunteers.
New items will continue to be accepted for the benefit of Family Tree programs and clients.
League of Women Voters, Jefferson Unitarian Church Hosts Evening With County Candidates
An in-person candidate forum will be held Tuesday, Oct. 18, from 7 to 9 p.m., at Jefferson Unitarian Church, 14350 W. 32nd Ave., Golden, sponsored by the Jefferson Unitarian Church and the League of Women Voters of Jefferson County, as well as several local nonprofit organizations.
Featured will be candidates for the offices of Jefferson County Commissioner, Sheriff and the Clerk and Recorder. Other candidates for Jeffco offices such as Assessor, County Coroner and Treasurer will distribute literature and be available to talk about their platforms in a meet-and-greet setting.
The event, which will be recorded, also will provide an opportunity to learn about issues on the 2022 ballot.
For more information, visit https://bit.ly/3eYrJRQ.
Health Fair By 365 Health – Formerly 9Health Fair – Coming To Edgewater Oct. 15
Health Fairs by 365 Health, formerly 9Health Fair, will return this September and run through mid-November at more than 25 locations across Colorado. Residents in Edgewater will be able to receive access to free and affordable preventive health screenings and resources on Saturday, Oct. 15, from 9 a.m. to 1 p.m. ,at the Filipino American Community Center, 1900 Harlan St.
Free and affordable, low-cost health screenings offered at Health Fairs by 365 Health vary from site to site.
Medical professionals will be onsite to offer advice and assistance and help participants to decide which screenings are right for them.
For those unable to attend a health fair, 365 Health and Quest Diagnostics have partnered to offer the same affordable health screenings at Quest Diagnostics Lab Patient Centers (PSC) located across Colorado. No doctor's visit or insurance is needed.
In response to the ongoing COVID-19 pandemic, health fair volunteers will be required to wear masks, and participants are encouraged to do so as well. While walk-up screenings will be accepted, appointments are recommended.
Each year, 365 Health relies on the dedicated support of volunteers to offer free and affordable health screenings and help improve health awareness. Those interested in volunteering for a community health fair are encouraged to visit https://365health.org/volunteer-1/.
For more information about Health Fairs by 365 Health and a complete list of health fair locations, dates, times and available screenings offered at each site, visit https://365health.org/healthfair-locations/.
Learn About Benefits, Get Vaccinated And Connect With Resources At West Metro Veterans Fair, Oct. 20
More than 40 organizations that serve military veterans and their families will be available at the West Metro Veterans Fair, 11 a.m. to 2 p.m., on Thursday, Oct. 20, at the Lakewood Elks Lodge #1777, 1455 Newland St.
Hosted by Lakewood and the Elks Lodge, the free, open-to-the-public fair provides resources and information for anyone who has served in the military and their families to learn about benefits, counseling, employment, health care and housing options.
Guest speaker is John Thompson, a 101st Airborne Vietnam veteran, and recipient of Silver and Bronze Star medals.
Flu shots, COVID-19 vaccinations and hepatitis screenings will be available at no cost. There will also be opportunities for one-on-one discussions with exhibitors at the fair and a free barbecue for all to enjoy.
For more information, visit Lakewood.org/VeteransFair.
Kings Return To Perform At Lakewood Cultural Center, Oct. 15
Kings Return, an a cappella quartet with a signature sound that started as a social media phenomenon and now has the group touring nationally, will perform at 7:30 p.m. on Saturday, Oct. 15, at the Lakewood Cultural Center, 470 S. Allison Parkway. It's part of the 2022-2023 LCC Presents season.
The Kings Return signature mix of gospel, jazz, soul and classical music breaks the confines of any singular genre. Each quartet member has a unique musical journey with a common beginning in a love for singing that has expanded into teaching, voiceover, arranging, directing, producing and international performance. "Rove," the highly anticipated debut album from Kings Return, will be released soon with pop hits such as "How Deep is Your Love" and iconic favorites like "Bridge Over Troubled Water."
Tickets for LCC Presents Kings Return start at $25 and are on sale at 303-987-7845, Lakewood.org/LCCPresents or the Lakewood Cultural Center Box Office, 470 S. Allison Parkway (Wadsworth and West Alameda Avenue).