For the past two years Art on the Farm has been a monthly event on a local urban farm, promoted and supported by the Neighborhood Gazette, the City of Wheat Ridge, Wheat Ridge Creates and the Art League. It is an outdoor place for artists to come and paint, sculpt and share their art with the community, who in turn are also invited to meet artists practicing their craft. It's free to everyone.
This coming season, not only are the painters and sculptors coming back but Art on the Farm is also inviting performance artists: solo musicians, bands and quartets playing all kinds of music and instruments, plus dancers, jugglers and more. If you are a performance artist, consider yourself invited. This includes school bands, garage musicians and even those artists that love to set their art on fire.
We will also be including classes for those looking to improve their skills. You can learn how to paint using watercolors, oil or even a blowtorch to a sheet of wood. Artists will be highlighted throughout the season in the Neighborhood Gazette.
Last June for one weekend, Art on the Farm morphed into Art in the Barn, a display of works of local art auctioned off to a limited and exclusive audience that included the who's who in the city, at 5 Fridges Farm. The event raised funds for art scholarships for high school students wanting to further their formal art education. This year, two students from Wheat Ridge High School each won a $1,000 scholarship for equipment, tuition or whatever else they needed to further their endeavors in art. The students – Peyton Perrin and Rebecca Southern – entered their works of art, along with letters of recommendation and were picked out by a panel. Mayor Bud Starker presented the scholarships to them last December at a city council meeting at City Hall.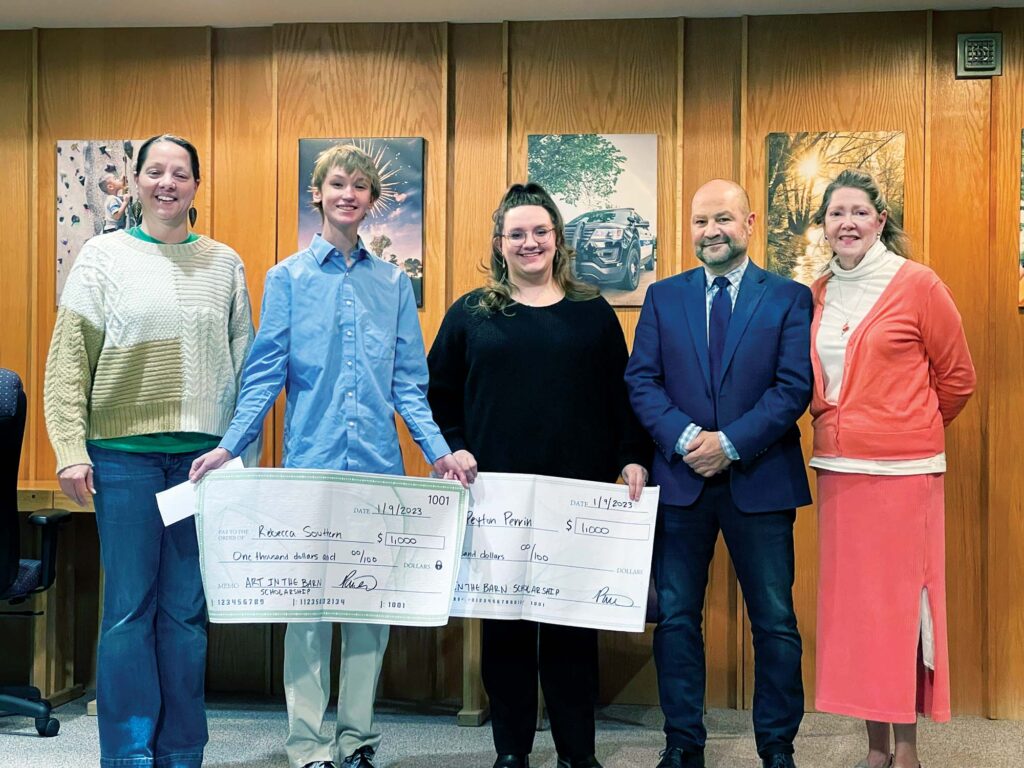 Wheat Ridge's art scene has experienced tremendous growth in the last few years. From those identifying themselves as artists, events hosting various forms of art and businesses that cater to art lovers, such as ArtCentric. The city is becoming quite the hub for artists and is recognized for the support being given not only by the various organizations but the city itself.
Art on the Farm takes place on the last Saturday of the month, starting April 29, on Guy's Farm on 38th Avenue and Ward Road across the street from Kullerstrand Elementary school right here in Wheat Ridge. If you are a musician, a painter or any kind of artist and would like to share your craft with us please reach out as soon as possible at 303-999-5789 or WRgazette@gmail.com. There are no auditions or cost to the artists or visitors. We are excited about this newly expanded version of art on the farm and look forward to seeing you all.