As the winter weather sets in we all start to crave comfort foods that warm us up from the inside out. And there's nothing quite like a good bowl of soup to do just that. Whether it's a hearty stew or a light broth, soups are the perfect way to warm up on a cold day. I noticed that Salsa's Mexican Restaurant had posted on Facebook about adding seasonal soups to their menu and I thought that I'd stop by and give them a try.
Salsa's has been part of the Wheat Ridge dining scene since 1989 and sits on the southwest corner of 44th and Wadsworth. Salsa's has a number of soups on the menu year-round, but adds seasonal soups to the menu during the cold weather months, October through April. These include caldo de res (a hearty beef and vegetable soup), caldo de pollo (chicken soup with vegetables), pozole, and a meatball or albondigas soup.
I nearly keeled over when I saw that they served albondigas soup! My mom used to make this soup, but I have never seen it on a restaurant menu before and I thought that it was just something I'd have to make myself at home. It is one of my favorite soups because the meatballs are made with rice as a binder instead of bread crumbs. This makes the meatballs both light and fluffy. This delicious, yet simple soup consists of meatballs cooked in a tomato-based broth together with savory vegetables like potato, celery, carrot and onion. Of course, I had to give it a try and I must say that Salsa's version did not disappoint and was similar to mom's. The soup is served with bread or your choice of flour or corn tortillas and Spanish rice. It's the perfect meal on a cold day.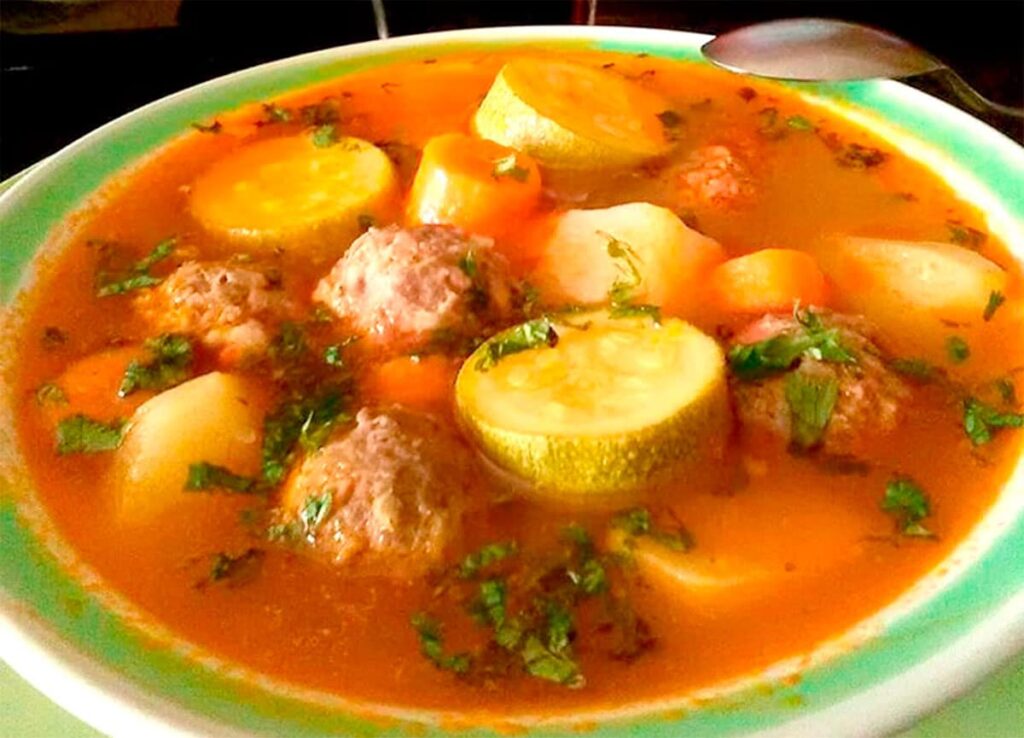 If you're not brave enough to try the menudo, which is usually made with tripe, then I recommend trying the pozole instead which has similar ingredients but replaces the tripe with stewed pork. Pozole, the Spanish word for hominy, is a traditional Mexican soup made with pork, hominy and a red chili-based broth packed with flavor. Despite the chilies in the broth, the soup is not very spicy at all but perfectly pairs with the hominy and savory pork. The soup is traditionally served with shredded cabbage and lime on the side, and I highly recommend adding both to the soup. The cabbage softens a bit in the hot broth but keeps its crunch and the lime adds so much depth of flavor that it just isn't the same without it. There's nothing quite like a rich, hearty bowl of pozole to warm you up on a cold day. I could eat this soup every day – it's that good.
The next time you're in the mood for something comforting and delicious on a cold winter's day, give Salsa's many soups a try! Their soups are delicious and worth battling the construction on Wadsworth to get there!
Chris Miller is the Wheat Ridge City Treasurer and self-described local foodie.