We have managed to make it through the busiest time of the year and as we move into February, it got me thinking about showing some love for native plants right here in Colorado. It is time to start planning our springtime planting! Like many of you, I am excited to get my hands back in the soil and what better way to liven up the garden than with some native plants. Let's make this a year of turning those boring and water-sucking green lawns into beautiful, diverse gardens that not only make us happy, but our environment as well! I have compiled some low-maintenance, low-water perennial plants that will do just that.
For starters, the Clematis scottii (Scott's sugarbowls) are gorgeous flowering plants that can be added to your garden as early as March through May. This variety of Clematis can be planted up to 8,000 feet of elevation and can reach upwards of 8 to 15 inches high. They thrive in sun to part shade and only need to be watered to an inch in depth once a week while producing purple bell-like nodding flowers that attract bumble bees!
Another great option is the Sphaeralcea coccinea (Scarlet Globemallow), which can be planted anywhere from March to mid-August in elevations up to 8,000 feet. These beauties are bright orange and can reach up to 8 to 12 inches high. The globemallows need full sun and only need to be watered three to four times a month in a well-draining soil.
Lastly, if you are a forward-thinking person like me who likes to plan space in the garden for future plants, the Asclepias tuberosa (Butterfly Weed) is for you! These clustered orange flowering plants are usually added to the garden in August to early fall frost and only need to be watered once a week. They can be planted up to 7,000 feet in elevation and need full sun to present at their best, while also reaching heights of up to 18 to 36 inches tall. A bonus of these perennials is that they attract butterflies to your garden!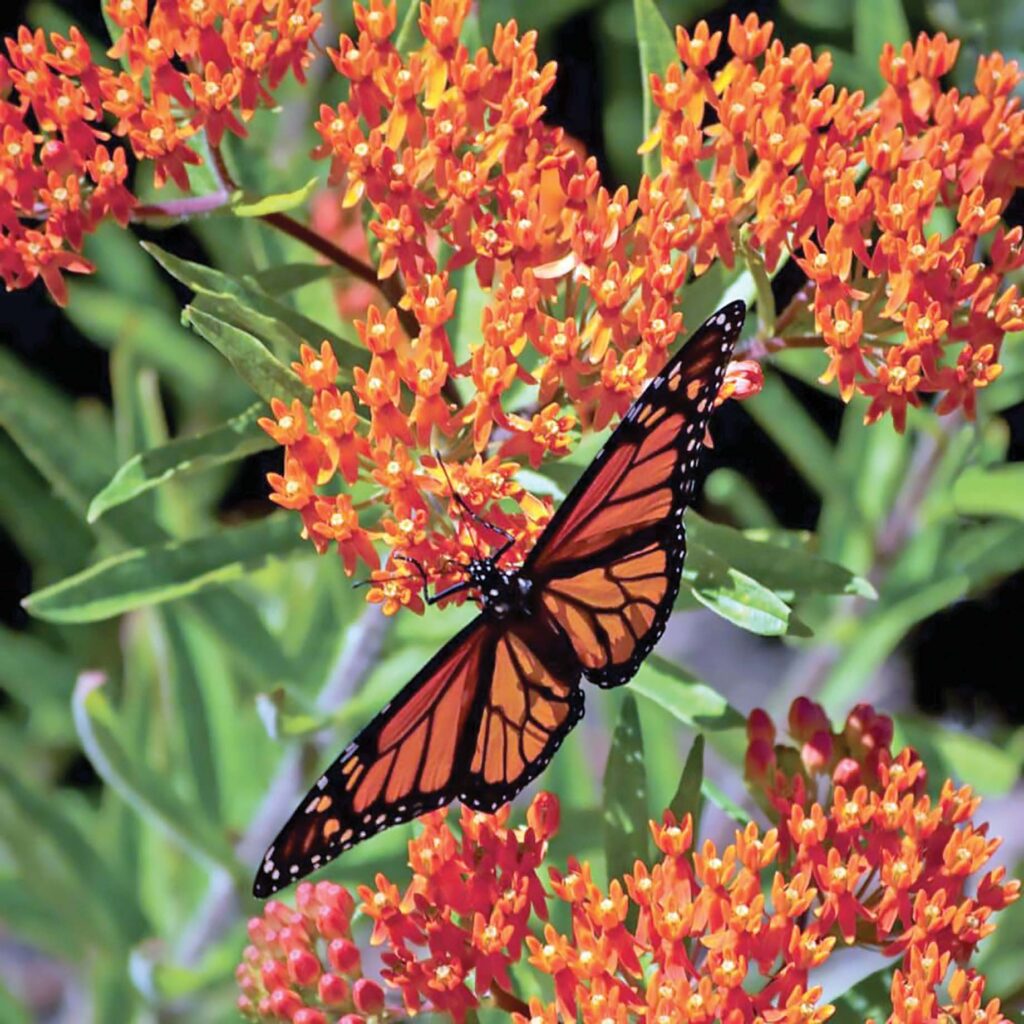 These three plants will give you a rotation of flowering plants throughout the year while also helping cut water costs and help our environment continue to thrive with biodiversity!
If you would also like to support a Colorado native who has made a huge impact in the horticulture industry, visit Mike Bone at the Denver Botanic Gardens. He and his team have helped bring many plants from 'Steppe' regions around the globe right here to Colorado. This increases the amount of amazing plants we can study as well as grow and adapt into our environment. He has his very own 'Steppe' collection at the Botanic Gardens that they would love to continue to bring awareness to. After all, plant biodiversity is crucial to Colorado and ecosystems across the world.
Happy planting my friends!
For more information on native flora for your yardscape, visit https://extension.colostate.edu/topic-areas/yard-garden/native-herbaceous-perennials-for-colorado-landscapes-7-242/