The Ridge at 38 has a face that continually changes. Now there is a new face that is sure to be a permanent fixture. At 7172 W. 38th Ave., just east of Audacity and west of Clancy's, You will find a great new space to start or fine-tune your fitness goals. Russell Baron is the owner, operator, coach, trainer and manager of Boldt Athletics.
Russell's background in fitness is extensive. He has a Bachelor's of Science in Kinesiology from Shenandoah University in Virginia, he went on to study and practice physical therapy but realized that "my passion lies with helping others on their fitness journey." He spent time at the Quantico Station Marine base training members of the many agencies, offices and departments that utilize the base.
In 2017 the mountains called and Russell headed to Colorado. His former partner Mathew Windle and he put together a plan to start their own business here after working together at another gym. They wanted to do something different than what they had seen in the industry.
"We started this to lead with love and to service people through fitness. What drives us here is the community. We uphold serving the folks of Wheat Ridge and the surrounding community to help make people into the best version of themselves."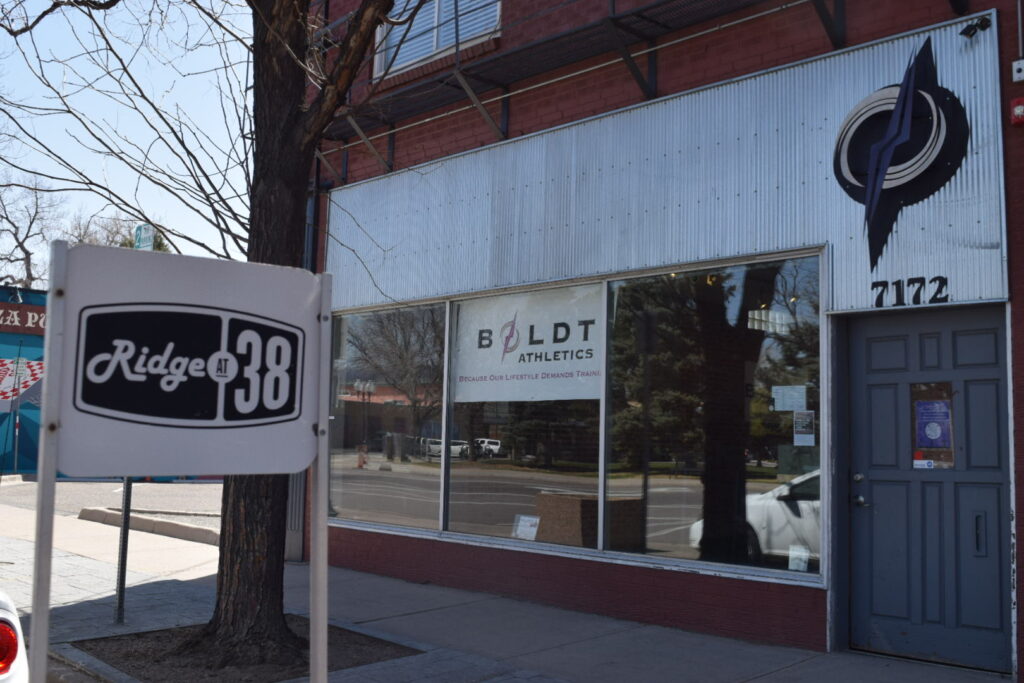 Boldt Athletics started as outdoor workouts during the pandemic. While most gyms were forced to shutter, "we were able to keep people active by holding outdoor fitness classes at Drake Middle School. Since then we moved into the building here. The process has been slow but worth it. We have been here a year and half now. What sold us for the spot is that it has enough open air that flows through that it is also considered an outdoor gym. That allowed us to move forward with the concept."
Boldt now offers a large variety of programs.
"We offer smaller classes that give a more individualized feel. We also offer training for young athletes as well as yoga and pilates… We have something for everyone."
Russell believes in giving back to the community. Boldt Athletics sponsors events such as Fight for Cancer, The Longest Day (to help fight Alzheimers) as well as an in-house event to host and support local businesses called Charge the Community. This event is in June and supports L & D Gives.
Russell is dedicated to his work and passion to help others.
"I am not going anywhere. I will keep doing this as long as I can. I just signed a new lease and will continue to grow and serve the area."
Boldt Athletics is located at 7172 W. 38th Ave.; info: www.boldtathletics.com, boldtathletics@gmail.com, 540-842-1855.