Caregivers from Lutheran Medical Center, now a part of Intermountain Health, exchanged stethoscopes and scrubs for paintbrushes and carpenter belts as they joined Habitat for Humanity of Metro Denver to bring the excitement of new homeownership to families in Wheat Ridge.
Caregivers from a variety of departments at Lutheran volunteered on July 13 and 21, working at Miller Homes near Kipling Street and I-70 in Wheat Ridge. The Miller Homes development includes eight two- and three-bedroom townhomes with green space and outdoor parking.
Volunteer Eliza Paulin, Sleep Center Manager at Lutheran, said: "Working with the Habitat staff was an amazing experience. They shared their journeys with us and how we can help make an impact alongside them. The experience was a great opportunity for team building, learning new skills, and being a part of our Wheat Ridge community."
As a nonprofit hospital, Lutheran does a community health needs assessment every three years. The report identifies priority areas and helps direct community benefit investments made by the organization. Housing has been a priority in the last two assessments.
"Housing is fundamental to living the healthiest life possible," said Chuck Ault, regional director for community health improvement for Intermountain Health. "Unattainable, unsafe and unaffordable housing disproportionately affects those who are already vulnerable."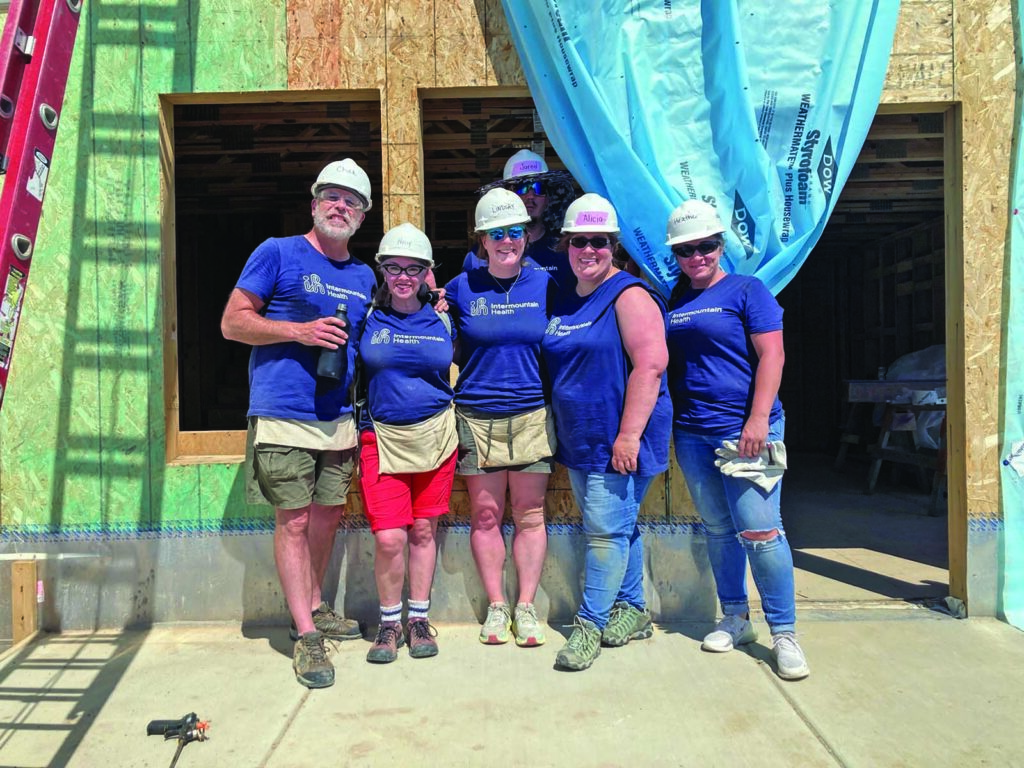 Ault said the issues surrounding the housing crisis in Jefferson County strike at the heart of the healthcare organization's mission to improve the health of the communities we serve.
"Partnering with Habitat in a local build in Jefferson County animates our commitment in this area and gives our caregivers an opportunity to tangibly participate in making homeownership a reality for local community members," he said.
Habitat for Humanity is still accepting applications for homeowners at the Miller Homes project. For more information, visit: https://habitatmetrodenver.org/home-programs/communities/miller-homes/