Despite the staffing challenges faced by police departments across the country, local departments have managed to weather the storm more effectively than many of their counterparts.
The Wheat Ridge Police Department has experienced staffing fluctuations due to ongoing training programs and new hires. According to an interview with Joanna Small, the department's public information officer, the number of officers on active duty may not reflect actual staffing levels while officers go through various stages of training and specialization.
"We're certainly short staffed while we run people through the academy," Small says.
The Wheat Ridge department has a large academy class underway, which is expected to alleviate stress on the department once recruits complete their training.
"I think we're doing a little bit better in terms of staffing than other departments," Small says. "This new academy class is really promising."
Similarly, the Edgewater Police Department has also been dealing with staffing challenges, but has made significant progress in recent months and is currently in a stable position. The department has just one officer vacancy, and expects to fill that position in the coming weeks.
"We're actually in really good shape," says Eric Sonstegard, police chief at the Edgewater Police Department. "For most of the first half of the year, we had three sworn vacancies, and in a department when there's only 21 authorized officers, that's difficult.
"I can't confidently tell you that in six months, we won't be right back in that same situation. Life throws a lot of curveballs; people retire, move, get injured, transferred to other departments. The goalposts get moved all the time, and you're always trying your best to stay as fully staffed as possible."
These local successes contrast with the national shortage of law enforcement personnel affecting police departments throughout the country. The nature of the profession, coupled with evolving societal attitudes toward policing, has made it increasingly difficult to attract and retain qualified candidates.
"We've had a dramatic shift in the way that people view policing and mistrust in policing on a national level," Small says. "You're dealing with a group of people who grew up in an era where there's been less trust of the police. There might be some public pushback now that didn't exist years ago when you tell someone you want to be a police officer."
The changing landscape of public opinion on policing has led to a more skeptical pool of candidates, and the job's physical demands, extensive paperwork, and increased risk further contribute to recruiting challenges.
"You work these crazy hours, and you deal with people that don't like you and don't want you to be there," Sonstegard says. "It's a very physically taxing job, too. If you're not careful, it will take years off your life. It's easy to get down on it and just be like, 'Why am I even doing this?'"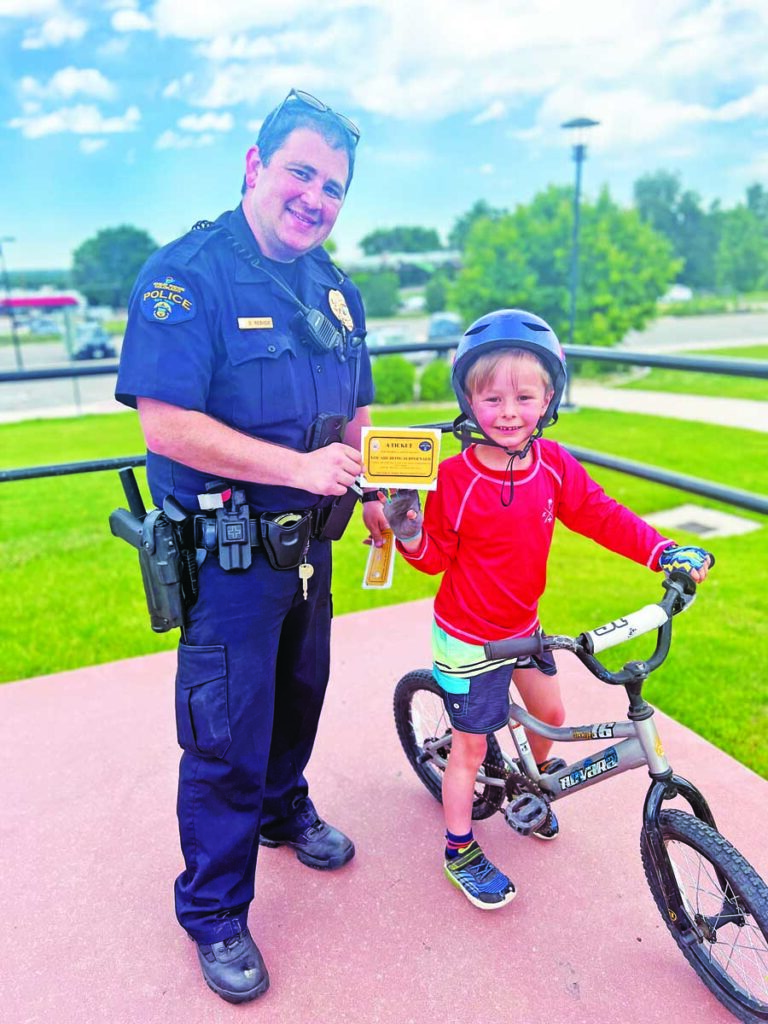 Wheat Ridge and Edgewater police departments have recognized the need to adapt their recruitment strategies to address these challenges. They aim to provide a realistic portrayal of the profession, emphasizing the noble nature of police work while acknowledging its difficulties.
"If you want to ride a motorcycle, or if you want a canine partner, or you want to be on a major drug task force, or you want to rappel off the sides of buildings, Edgewater is not for you," Sonstegard says. "I want us to be crystal clear with potential recruits about that right from the beginning."
The departments highlight the advantages of working in close-knit communities, fostering personal connections with residents.
"What we have to offer is a great small town where you can get to know the residents, and they get to know you," Sonstegard says. "We are looking for a very specific type of officer, someone that really wants to be entrenched in the community."
Specific needs within these departments persist, with Spanish-speaking officers and female officers in high demand. The departments also face challenges in filling positions like school resource officers and homeless liaison officers.
Despite national shortages, Wheat Ridge area departments' focus on community engagement and recruitment strategies continue to attract and retain qualified personnel.