Jane Johnson, coordinator of the Career Explore program at Wheat Ridge High School, is particularly proud of her high school graduates who nearly dropped out before enrolling in Career Explore.
"Many were not on track to graduate. We keep them in school by addressing their interests and helping them gain career readiness before they graduate."
Career Explore, started in 2018, gives dropout-risk kids the opportunity to explore and gain experience in three career fields – healthcare, hospitality and construction – while earning their high school diplomas.
"This year we have 31 students, all with different interests, in Career Explore," said Johnson. "They learn skills and get real-life experience working in the field. They get the certifications they need to go to work as soon as they graduate."
Students can gain certification as a certified nursing assistant, a skilled worker in the construction industry or a hospitality specialist.
"The need is high in these fields. They are hurting for qualified workers," Johnson said.
Approximately 150,000 people work in construction in fast-growing Colorado, with an expected need for 56,000 more workers by 2025, according to BuildStrong Academy.
Certified nurse assistant candidates – 13 this school year – begin their training in the Career Explore lab at Wheat Ridge High School, opened in 2019. Equipped with working hospital beds, tray tables and hospital supplies, the lab is a place to practice new skills.
"It's a place for students to explore whether healthcare is right for them," Johnson said. They also observe and learn at senior centers, where they work in different departments like medical records, food service and activities planning.
Johnson hires registered nurses to teach both certification classes and hands-on skills.
"Students' enrollment is concurrent with the Red Rocks online program, focused on passing the State of Colorado tests for certification by the time they graduate."
Students get on-the-job experience at senior centers including Mountain Vista Senior Living Center. Hospitality students can intern at Springhill Suites.
Construction-bound students attend training at BuildStrong Academy, a nonprofit training center that provides hands-on education and instruction, and job placement. Three days a week, the students attend BuildStrong to learn how to use power tools and hand tools, and to read blueprints. They earn their OSHA 10 safety certification. Before they graduate, they work in paid internships with companies like Hensel Phelps Construction.
Students in all three areas continue their schoolwork and must graduate.
"I'm here to see that they get their schoolwork done and they graduate at the end," said Johnson.
Career Explore is a win-win for both students and the companies that welcome them.
"Students get the opportunity to start earning money before they graduate, and companies get qualified workers," Johnson said.
To illustrate the life-changing effects of the Career Explore program, Johnson cited her experience with a group of junior boys.
"The boys had fallen behind in their schoolwork and when the lockdown came in March of 2020, they said they would drop out if Career Explore was shut down. I worked with them in the back parking lot, and by their senior year they could attend BuildStrong and make up their credits. That 100 percent of them graduated last year is a big testament to what we're trying to do."
Johnson said Career Explore is such a success that now students not at risk of dropping out are enrolling in the program.
"It's such a huge benefit for them to get their certifications before they graduate."
Johnson lives in Applewood with her husband and two children, ages 11 and 14. She graduated from Wheat Ridge High School in 1996, and after earning her bachelor's degree in math and business at the University of Dayton, she came back to Wheat Ridge High School. She taught math for 18 years before taking the lead for the Career Explore Program in 2018.
"I was an instructor at the Homebuilding Academy (now BuildStrong), then an offshoot program of Wheat Ridge High. Career Explore started in 2017 and I took it over in 2018."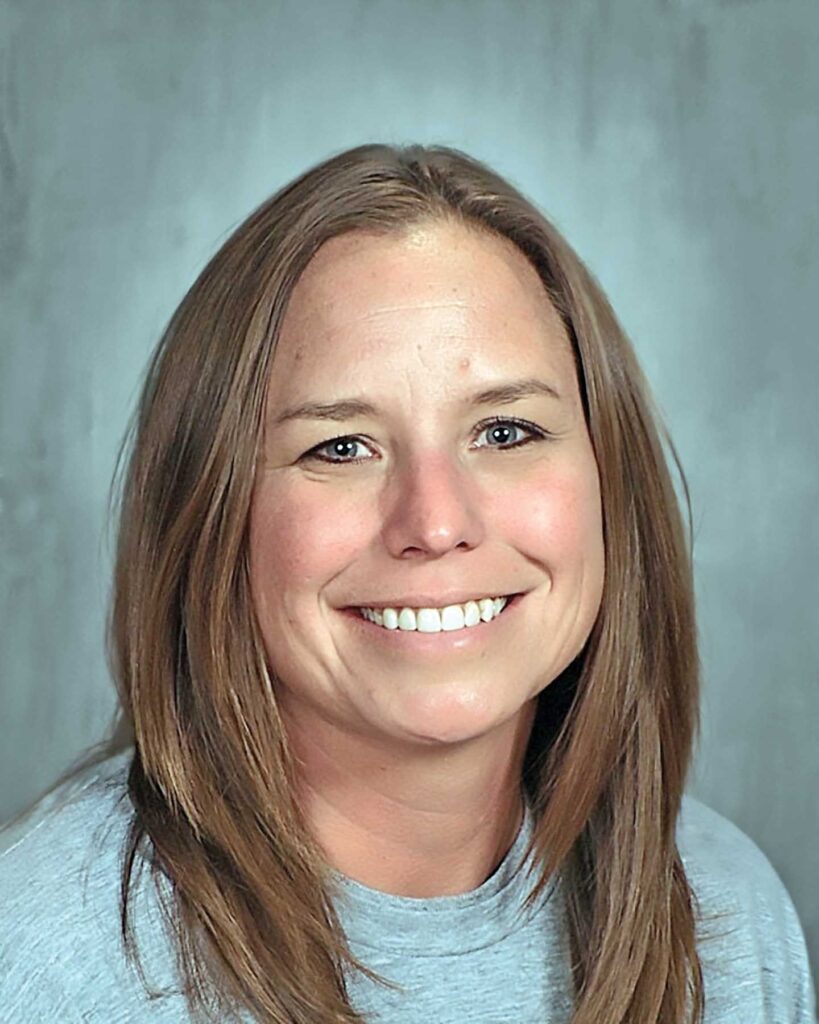 Here are excerpts from comments by several Wheat Ridge grads about the Career Explore program, found on its website: 
"Not only did it give me great job opportunities, it helped me invest time refocusing on my classes since the pandemic really did affect everything." –Gabi H., Graduated 2022
"Career Explore helped me get prepared for life after high school." –Gino R., Graduated 2018
"I used to be intimidated by the world and the adults who ran it, but today I feel ready to join them." –Alli C., Graduated 2018
Johnson calls herself a "one-woman show" for Career Explore. Her work includes guiding students' schoolwork, driving them to their internships, and coordinating with community partners to keep the program happening.
"I wear a lot of hats."
She hopes to expand Career Explore to offer auto mechanics training, and to partner with the STEM program to provide on-the-job experience.
In addition to career training, Johnson's students experience a sense of community.
"Career Explore gives them a place to belong at Wheat Ridge High School. They have a group of friends and a safe space. It's a small community of 31 students within the larger school."
Johnson said her greatest reward is seeing her students graduate.
"They are proud of themselves because they earned their certifications and are getting jobs. They made it to the finish line. Last year's graduates were particularly satisfying because they went through the COVID difficulties for the past two years.
"I get to see how their lives changed – it's why I became a teacher."