Victims and survivors of crimes, disasters and mass shootings usually do not know where to turn for help. So law enforcement agencies in Wheat Ridge and seven other Jefferson County communities ask Victim Outreach Inc., or VOI, to lend a hand.
Cynthia "Cin" Chapman worked for the Porchlight Family Justice Center in Lakewood before accepting the executive director position at the 36-year-old VOI about two years ago.
She said victim services was a natural step after working as a district attorney and juvenile court judge in Knoxville, Tenn.
"This is definitely my personal passion, it's been very rewarding," Chapman said. "You get to help people put a plan together, refer them to get the help they need and see them get back their lives."
Formed in May 1986 as a 501(c)(3) non-profit agency, VOI contracts with the towns and cities of Wheat Ridge, Arvada, Golden, Edgewater, Lakeside, Mountain View and Morrison, as well as the Colorado School of Mines.
Working with the Wheat Ridge Police Department has been "exceptional," Chapman said.
"They understand the importance of victim services to a community," she added.
The agency also maintains the Courage Garden, established in 1998 behind the county courts and administration building. The site is for memorial plantings and a place of respite for those involved in court cases. A gazebo in the garden was rebuilt after an Oct. 7, 2020, arson fire.
Help for mental health, mass shootings
One area VOI helps address is mental health. The issue has gained attention due to mental health issues associated with many mass shootings.
Chapman said VOI partners with Porchlight and the Jefferson Center, which provides mental health and other help.
Chapman noted the agency does not take part in the trending practice of pairing trained social workers with law enforcement officers to respond as a team to resolve mental health-related incidents.
"We're commonly called to the scene of those kinds of incidents but it's after they're resolved," she added. "We respond to help the victim or survivor deal with trauma."
VOI has responded to mass shooting incidents, including Columbine High School. After that tragedy, the agency helped form a crisis response team to handle similar incidents.
Some of the tasks VOI helped provide included setting up support centers for affected community members who needed to know where to go for help and information.
More recently, Chapman said VOI was the lead referral agency at the Olde Town Arvada shooting that took the life of an Arvada police officer.
"We helped all the businesses that were down there and the tourists there at the time," she added. "Things like that stay with you your whole career."
Other recent responses were to the Boulder County wildfires that burned thousands of homes and businesses, and shootings in Lakewood around last Christmas.
As a result, Chapman said VOI officials have talked about expanding beyond Jefferson County.
VOI is also involved in a pilot program to help county jurors.
"If any juror experiences trauma due to what they go through as a juror, such as a horrible crash, they are referred to us" after the trial, Chapman said.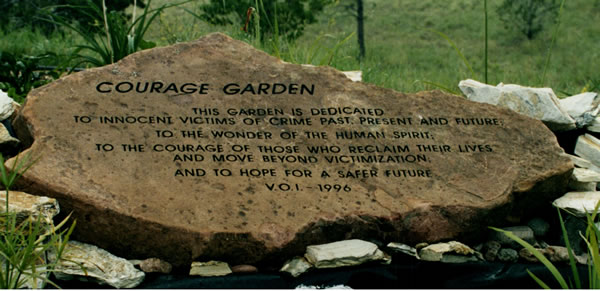 Thousands helped
Chapman said the database containing VOI's yearly numbers crashed last summer, so the organization's website still displays information from 2019. A new website with more current numbers could be online this summer.
In 2019, VOI helped 5,682 people, including 4,320 victims of violent crimes such as domestic violence, homicide, assault, sexual assault, robbery, menacing and burglary.
Also helped were 1,197 victims of non-crime-related but traumatic incidents such as suicide, fire and unattended deaths.
VOI provided 36,701 "units of service" to 5,497 victims of crime and other traumatic events. That included 12,366 units of service and 1,762 victims in Wheat Ridge.
Units of service include crisis counseling, criminal justice support, advocacy or responding to a crime scene to provide information and referrals. Each unit of service is counted once per victim, regardless of how often that service is provided.
"Some cases can take years," Chapman said. "We're there at the crime scene, through all the follow up investigations and if a case includes parole board hearings, it can last 25 years. We're there as long as we're needed."
Sound finances, volunteers key to success
Governed by a 13-member board of directors, Chapman said VOI has a $950,000 budget this year that will increase slightly to just under $1 million in 2023.
Budgetary sources are split about 50/50 between grants and city contracts, donations and foundations. Money also includes local, state or federal dollars from fines convicted criminals pay.
"We're a very sound agency," she stated.
Chapman said VOI has nine trained victim advocates and around a dozen volunteers.
"We respond nights, weekends and holidays," she added. "Even during COVID we were not suspended."
Chapman said the agency responded to more calls during the coronavirus pandemic and that has continued.
Those who choose victim advocate careers should make a healthy choice, she stated.
"A lot of us are survivors" of crimes, Chapman said. "You should have a professional conversation with someone who helps victims and be aware of the details this job entails. You don't want to take a job that's going to cause further trauma."
The agency is to hold volunteer victim advocate training this fall. More information is available on the VOI website (www.victimoutreach.org).