The holiday season is upon us, and it's time to start thinking about what we will serve at our holiday gatherings. For many of us, that means heading to the supermarket and picking up the same old things you get every year. But why not shake things up a bit and buy locally sourced foods?
This year, I'm challenging you to think outside the big-box store and consider supporting your community and sustainable food practices by spending your money at local farms, meat markets and specialty stores. Not only will you be getting delicious food, but you'll also be helping to keep your community thriving. Sure, these stores can be more expensive, but try buying just a few things at these businesses instead of your whole list.
I'd like to share with you just a few of my favorite, local small businesses to consider supporting when shopping for your holiday ingredients this year:
Five Fridges Farm is a local treasure that provides farm fresh items like eggs, cheese, produce and tons of other Colorado-sourced products through their online store. This year the farm has a limited number of heritage breed turkeys for sale. These turkeys were raised right on the farm itself, fed an organic, hormone-free diet and allowed to roam freely, resulting in a superior flavor that you won't find in the birds sold at the grocery store. With a limited number of turkeys available, you'll need to act fast to get your hands on one of these beauties. Head to the farm's website at www.5fridgesfarm.com to reserve one for your Thanksgiving feast before they're all gone!
Heinie's Market is a Wheat Ridge institution that has been in operation on West 44th Avenue since 1950. The market is known for its fresh, local produce, but also sells garden flowers in the spring, roasted green chili in the fall and Christmas trees during the holiday season. Heinie's offers a great selection of fresh fruits and vegetables, as well as an overwhelming selection of specialty canned products to dress up your holiday dinner table. If you're looking for a great local market, be sure to check out Heinie's!
Wheat Ridge Poultry and Meats on West 29th Avenue is arguably one of the best butcher shops in the metro area. It offers locally sourced fresh-cut beef, pork, poultry, specialty smoked meats and a grocery section. This family-owned business has been serving the community for over 80 years! Did you know that they support local food banks and have a community fridge right in the store to assist those facing food insecurity? If that's not reason enough to support this business, they also practice a zero-waste operation where food scraps are diverted from the landfill and instead are used to make pet food or donated to animal sanctuaries. You must stop by and see for yourself what all the fuss is about!
Hickory Baked Ham Company is situated just north of West 39th Avenue on Wadsworth. This small store specializes in holiday hams but also serves up incredible deli-style sandwiches and soups year-round. They have been around for over 20 years and really know their stuff when it comes to smoked meats. These aren't the mass-produced, overly salted hams you find on sale at the grocery store at Easter, but are high quality hams that are smoked with real hickory wood, glazed with honey and spices and spiral cut to perfection. If you're looking for a decadent holiday meal or unique holiday gift, this is the place to go!
Shopping at small businesses is one of the easiest ways that you can give back to your community. I hope that this article inspired you to check out one of these local food suppliers or to visit one of your own favorites to seek out locally sourced ingredients for this year's holiday celebrations. You'll be glad you did!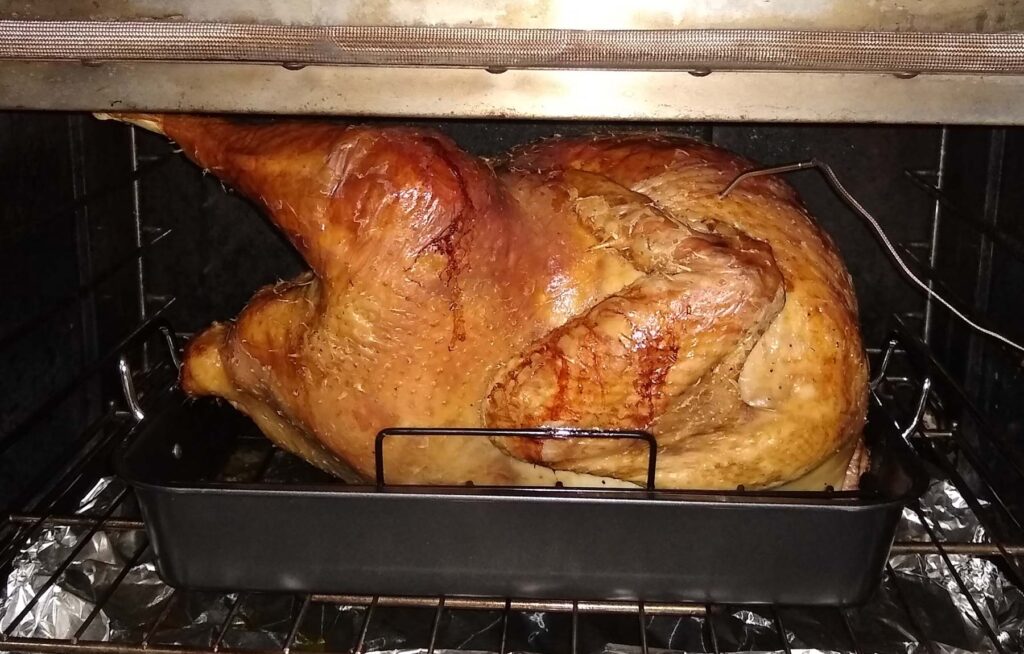 Chris Miller is the Wheat Ridge City Treasurer and self-described local foodie.