Wheat Ridge Police Chief Chris Murtha followed Officer Alan Hernandez and I to Lutheran Hospital on April 14. As we rounded the corner, we were met with a line of first responder vehicles with lights flashing that easily spanned the half mile to the hospital entrance.
I was scheduled to meet with Murtha and interview him about our community and crime, then do a ride-along with Hernandez.
The day before, well-loved and respected veteran Wheat Ridge police officer Alan Fischer was violently attacked. His life was spared, and now he was being released from the hospital. The wounds were felt throughout the police department and the community.
There were representatives from every neighboring community. As we walked the gauntlet of first responders lining the walkway to the hospital to take our place among them, the magnitude of support and love there is for the people of our community that choose to protect us was an overwhelming sight to behold.
Upon hearing about Fischer's harrowing experience, I wasn't sure what to expect from the chief and the department. I will say that I was impressed and relieved in how our police department welcomed, included and accommodated me as a representative of the Neighborhood Gazette. It is a testament to just how committed they are to this community and making sure that we are informed and valued.
Murtha and I chatted informally about Fischer and the incident. He was quick to commend everyone that responded.
"The fact that our officers were able to keep cool, administer first aid, call for support and get Officer Fischer the help he needed and the suspect in custody is a credit to the training and the integrity in this department. If it wasn't for the collaboration and support of our own officers as well as our neighboring first responders, this story may have had a very different ending. I couldn't be more proud of how the situation was handled."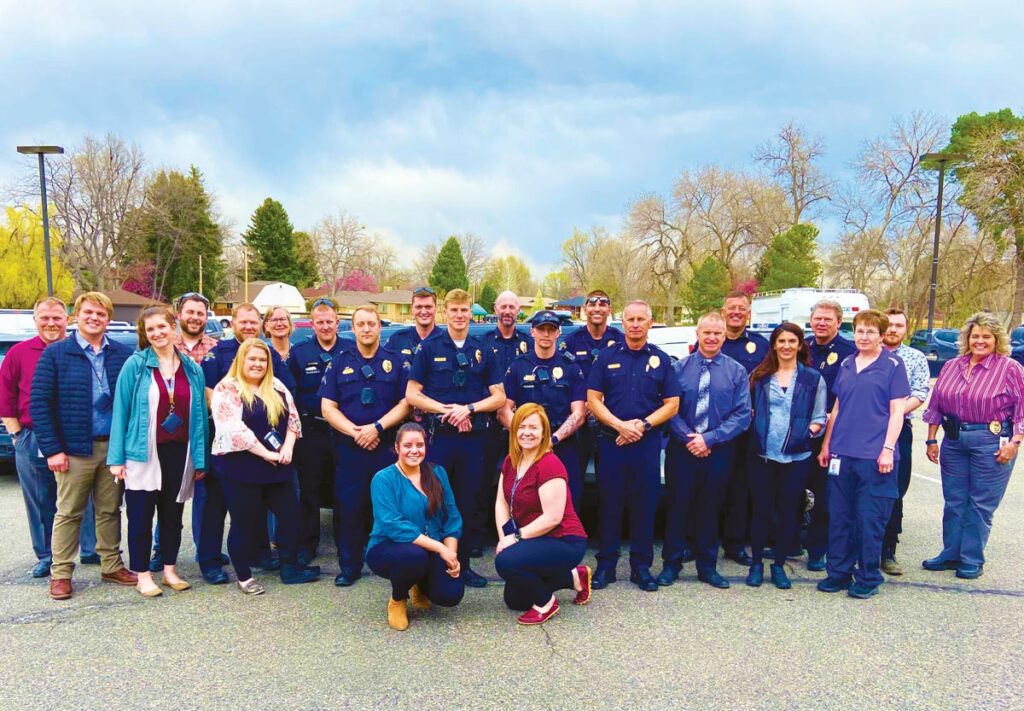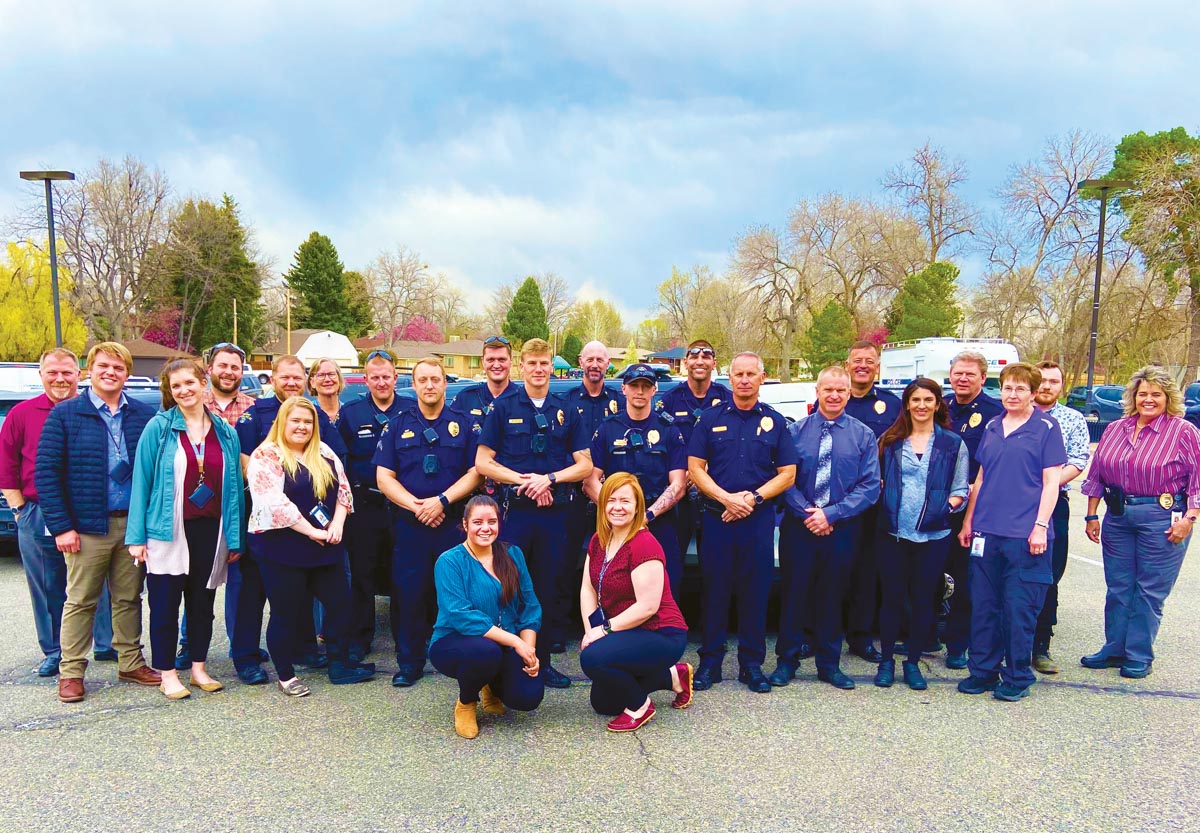 Once the whirlwind subsided, it was still business as usual for the department. Despite the emotional start to the ride-along, Hernandez was incredibly professional and welcoming. Fischer was escorted home, the goodbyes were said at the hospital, and we were on patrol.
We toured the hot spots surrounding the motels at I-70 and Kipling. As we made the rounds, Hernandez explained that there have been some definite improvements to the area, and credited the motel management and staff.
"How they enforce the hotel policies, how they communicate with us, how the property is maintained… It all makes a difference. We have great relationships with the staff at the motels, which makes it easier to do our jobs."
Not long into our ride, Hernandez spotted a suspicious vehicle at one of the motels. Thanks to the systems at his disposal, the vehicle was identified as stolen. Officer Lauryn Kulp was quick to assist and, within minutes, the owner was contacted and the car towed to a safe location.
When Kulp arrived, he asked her to pull around so that she could watch a partially opened door at the motel and put the cruiser between the door and us. His diligence to his safety as well as mine did not waver.
The stolen vehicle and a call from a gentleman that has had two catalytic converters taken made it very clear the amount of time spent on these crimes. Both Hernandez and Murtha mentioned that there are devices on the market designed to make the removal of a catalytic converter more difficult. One can also mark converters and any other valuable parts with the car's VIN number to try to recover the item if found. The chief noted that, "We also educate about vehicle crime prevention in high-density areas such as apartment complexes…"
Automobile crimes aside, Murtha had good news about recent crime rates.
"In 2021 we had a 10 percent reduction in 'persons crime' and now for 2022 'persons crimes' are down an additional 29.7 percent and 'property crimes' are down 29.4 percent. We are making some really great headway since COVID. The system is coming back to life."
Murtha spent the time in Washington, D.C., prior to coming back to Wheat Ridge, and he couldn't be happier to be back.
"I feel like I am living the dream," although he admits that "the timing was not ideal."
He was hired on Feb. 10, 2020. Within weeks, the COVID-19 shutdown occurred.
"Officers were unsure how to perform their jobs safely, jails were releasing offenders and a social justice movement erupted. Folks were getting desperate to survive without a livelihood, people that were once living on the margins were suddenly homeless and turning to crime to survive. Every playbook had to be thrown out."
Despite these challenges the chief remains optimistic about the future and Wheat Ridge.
"We tend to retain officers here. There is a culture in Wheat Ridge that makes folks want to stay.
"Our focus is on relationship based policing versus policy based."
I will say that I definitely witnessed that concept in action. As Hernandez put it, "We are just regular people out here trying to solve problems. We are not trying to create problems, we are just here to help."