"Go confidently in the direction of your dreams! Live the life you've imagined. As you simplify your life, the laws of the universe will be simpler."
"Dreams are the touchstones of our characters." 
–Henry David Thoreau
Mount Falcon Park, a scenic landscape just 20 minutes from Wheat Ridge, provides captivating views of ponderosa pines shadowing grassy meadows. The West Trailhead, via Parmalee Gulch Road, leads to a moderate hike that starts at the top of Mount Falcon, and affords panoramic views of the Continental Divide, Denver and iconic Red Rocks.
Also, the "castle ruins" are less than one mile from the trailhead and are fun to explore. These were once owned by John Brisben Walker, a visionary that owned 4,000 acres around Morrison and Denver. His palatial mansion was built by stone masons from Italy and consisted of 10 bedrooms, a three-story turret, a music room, observation deck, eight fireplaces and servants' quarters. Walker raced Stanley Steamer vehicles on a track around those now grassy meadows in the park. Tragically, Walker's wife Ethel died in 1916, and two years later the mansion was struck by lightning that consumed the massive property with fire, thus leaving the remnants that can be seen today.
Walker also envisioned building a Summer House for the Presidents of the United States to be built upon Mount Falcon, so that they could experience the beauty of Colorado. The project was abandoned due to funds, and only a marble cornerstone and partial walls remain. To view the "Summer White House" site, take Walker's Dream Trail, about two miles in from the West Trailhead.
He also had the foresight to preserve and protect the land surrounding Red Rocks, and produced the first concerts in 1906 within the "acoustically perfect" rock outcroppings that he named Garden of the Titans. His forethought and commitment to land preservation was later adopted by Denverites, and was the impetus to establish Denver Mountain Parks and the Jefferson County Open Space efforts.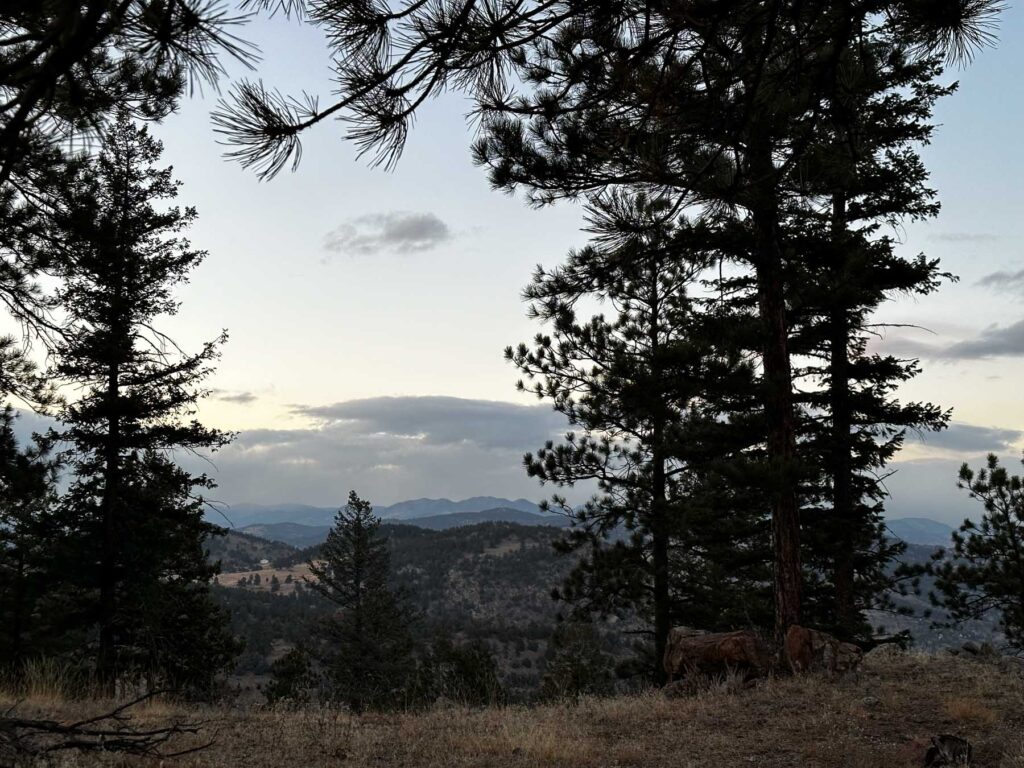 The park consists of nine different trails (12.2 miles total) on 2,252 acres. The more challenging hiking and biking trails can be found via the East Trailhead, and is approximately 7.5 miles with a 1,745-foot elevation gain. The Turkey Trot trail is also a great hiking-only trail (no bikes allowed) that has stunning views of Red Rocks.
It is great for winter hikes, just be prepared by checking the weather, bringing plenty of water, snacks and having traction (Yaktrax hiking spikes), as the trails do get icy in the winter. Also be sure to check trail conditions prior to going. AllTrails is a great app to use, or visit the Jefferson County open space website at Jeffco.us/open-space for park closures, typically due to muddy conditions.
While J.B. Walker had a few tragic setbacks, his dreams made significant and lasting contributions to Colorado. Thankfully for his vision and dedication for the Morrison area and beyond, we all have access to beautiful trails and a world-class concert venue.