Join us at Clancy's Irish Pub, located at 7000 W. 38th Ave., Wheat Ridge, on Tuesday, Dec. 6, from 6 to 8 p.m., for a special Colorado Gives Day event. Localworks will be hosting Bar Stool Bingo! Come down to Clancy's to join in on the fun and give where you live. Your first drink is on us!
What is Bar Stool Bingo?
Localworks wants to make donating fun, by hosting a modified version of bingo to raise funds for our Home Improvement Loan Program. As Wheat Ridge has a history in agriculture, Localworks wanted to lean into this history and tradition and host a popular bar game that is played in Texas, Chicken Bingo.
The game works like this: each participant will be able to purchase a raffle ticket that will have the same letter/number combinations as it would in bingo (i.e., B36, O47, etc.), but no bingo board is needed for each participant, as it is played as a single sudden death round of bingo and the winner is chosen by the chicken.
How is the winner chosen by the chicken? Well, the chickens will be safe, warm and happy inside of a specialty built coop and everything depends on the chicken's timing. The chickens eat and…um, process the food based on their own timetable, and where their droppings land provides us with our winner. Sometimes a "result" can take a few minutes, but we anticipate that we will be able to play several rounds of the game in our two-hour event.
Although a seemingly silly game, all proceeds will go directly to Localworks to put toward our programs, specifically our Home Improvement Loan Program (HIP). We aim to raise $10,000 this Colorado Gives Day for this program. Thanks to our presenting sponsor for this event and this year's Colorado Gives Day, Paramount Roofing and Gutters, they will be MATCHING the first $2,000 of donations given on Dec. 6 to benefit this Localworks program.
The HIP helps Wheat Ridge homeowners increase the value of their property with a loan that is accessible to everyone. The first year having no interest, which your donation directly impacts. Helping us reach our goal of $10,000 ensures that no interest is available for TEN Home Improvement Loans in 2023.
A big thank you again to Paramount Roofing and Gutters, a trusted locally owned and family-operated business, for their pledged match to the first $2,000 of donations.
Frequently asked questions about this event:
Will the chickens be on location? No, they will be safe, warm and happy at an offsite location across town, and you will experience the results from the chicken via a live stream with the help from our incredible emcee, Guy Nahmiach.
Do I have to go to Clancy's to participate? No, you don't, but we highly encourage it! We want to bring the Wheat Ridge community together at our official Bar Stool Bingo watch party location, and your first drink at the official watch party is on Localworks. If you choose to watch from the comfort of your own home, you can stream the event via Zoom, YouTube or through Channel 8, and you can remotely purchase your raffle ticket.
Do I have to play bingo to donate? No! You can even schedule your donation now for the Localworks Home Improvement Loan program. Schedule your donation by visiting: www.coloradogives.org/story/Mquhxe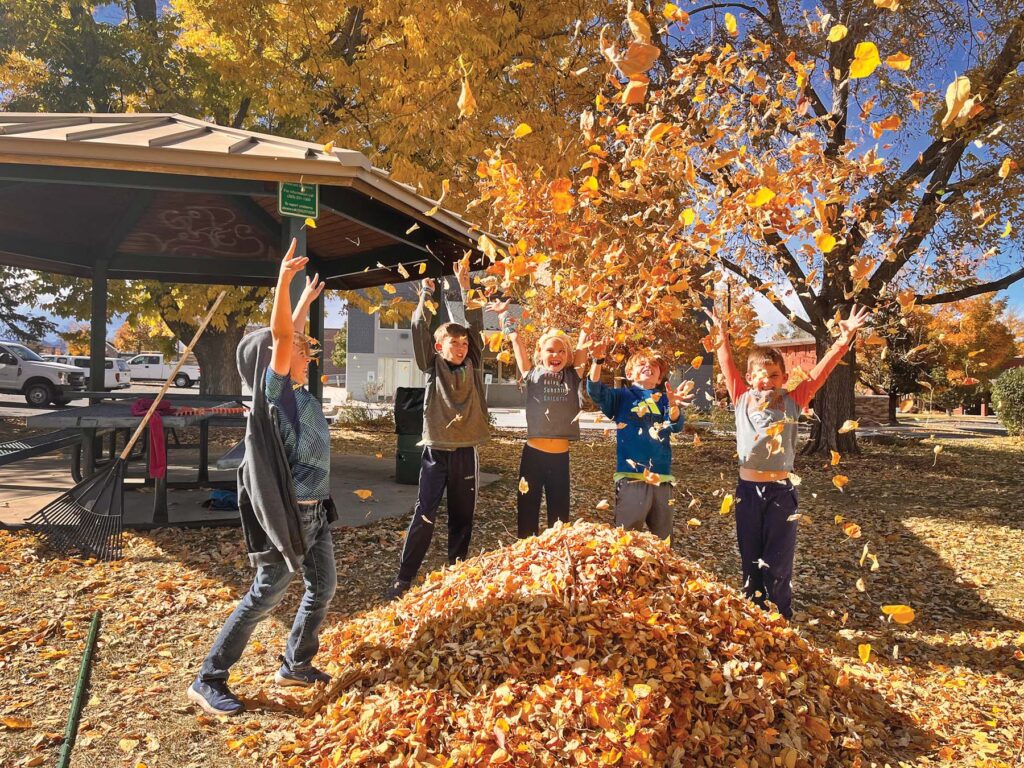 Adison Wash is Localworks' Marketing and Community Relations Associate.