Art in the Barn was really an extension of the many events and programs meant to highlight artists and increase awareness of art. The Barn event was actually a "gala"-styled evening with only 100 tickets being sold and artists having to qualify their art in order to participate in the silent auction. Set in a rustic barn at Five Fridges Farm, it featured live music with 40 pieces of art on the wall ready to be auctioned off to the highest bidder. Profits would be split between the actual artists and a scholarship to any local student pursuing a postsecondary art program.
The event was sponsored by the Neighborhood Gazette, City of Wheat Ridge, Wheat Ridge Art League and Wheat Ridge Creates, as well as Five Fridges Farm. Catered by Audacity Lounge and with a helpful hand from Localworks, the evening was a huge success. Despite the near 100 degree temperatures, attendees donned their fancy farm and country-styled outfits.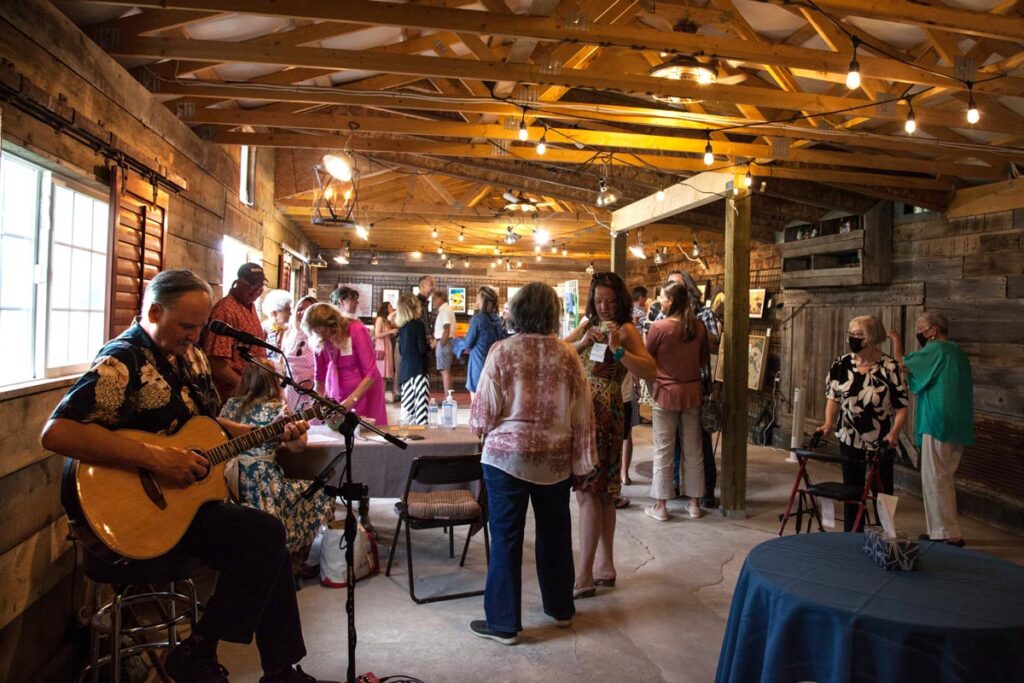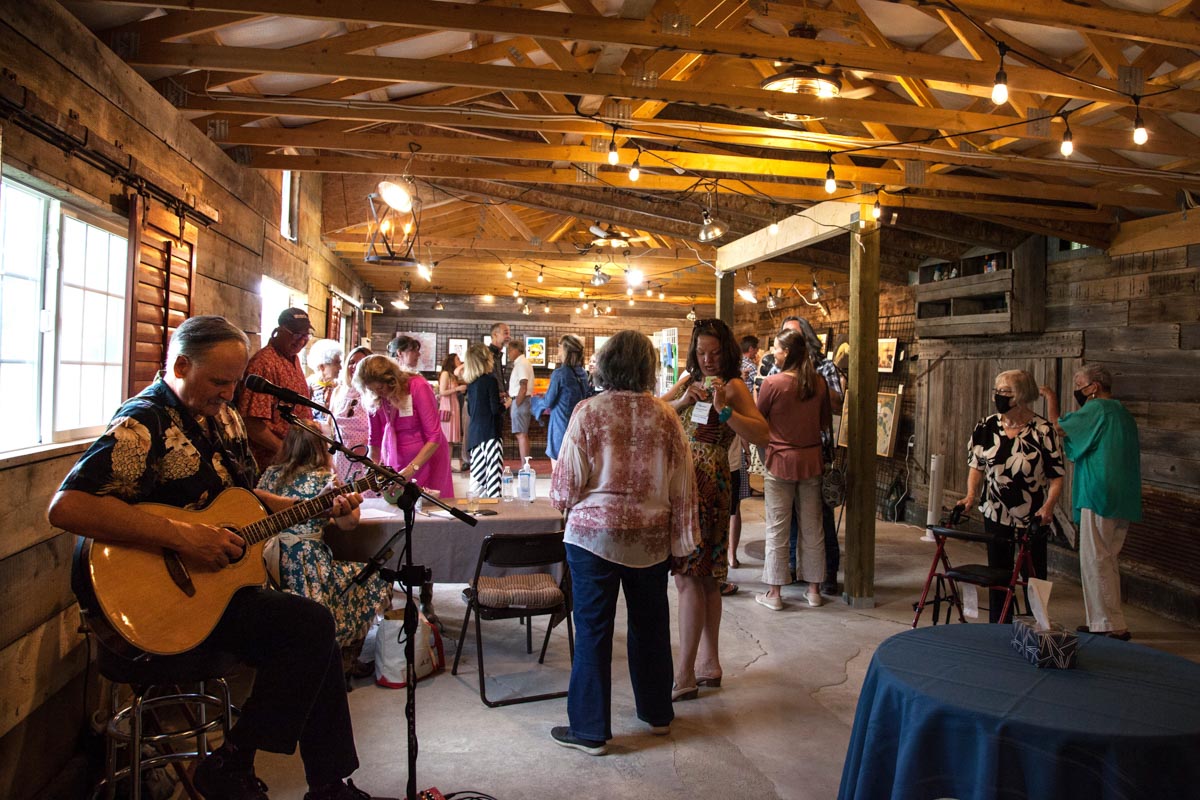 The core group started meeting a few months ago on a weekly basis and set out to find and attract local artists to submit artwork. A juried event brings more legitimacy to the art pieces and their value. Although it was apparent that while some pieces had critical acclaim, no bidders came forward to secure them. Others won no awards but were quickly scooped up with multiple buyers outbidding each other.
The winners of the juried event were:
• 1st – "Veins Become You," Melinda Valentini;
• 2nd – "Coconuts," Shirley Nakamoto;
• 3rd – "Lakeside," Sina March; and
• Honorable Mention – "Sunflower at History Park," Julie Midyett.
The real winner was the art community itself, as feedback is gathered to improve the next event.
Plans are to cast a wider net and attract artists from the 40 West Art District community as well as from Arvada and other neighboring towns. The Neighborhood Gazette has been and will continue to feature a different artist every month, the city is dedicating more funds for art in general, and organizations like the Wheat Ridge Art League are supporting and providing a place for artists to meet and learn through exhibits and demonstrations.
Art on the Farm continues on the last Saturday of every month (April to October) attracting professionals and hobbyists to practice their craft in a plein air setting with live music and opportunity to learn from each other and meet the community. Free to everyone.
What's even more promising are the number of anonymous residents that work at their craft in their homes, basements or sheds that are finally coming out to introduce themselves for the first time, as artists. I met a construction worker at Clancy's the other night who included in his intro that he was also an artist. We are quickly moving ahead with this city being so much more than brewpubs or trees or anything specific. We are all of these things including being a city for artists.