Mountain View held many events this past year: from offering Mother's Day flowers to residents and washing cars on Father's Day, to our Annual Picnic at the end of the summer, it's been a very fun and busy year at Town Hall. Memorial Day included a somber flag presentation by the CU Boulder Air Force ROTC. The Mountain View Police Department joined other police departments around the country in hosting National Night Out in August. The outdoor movie night in July was a relaxing evening on the lawn, as usual. And our Back to School Supply Drive was a huge success.
As the year comes to a close, I want to thank all of the residents who joined us for events. We caught up with our neighbors, got to know the officers who protect us every day and night, and learned more about the Porchlight Family Justice Center, which is where the extra items we collected at the School Supply Drive went.
Speaking of which, I love to support the Porchlight Family Justice Center because they have their finger on the pulse when it comes to many different nonprofit organizations and services. Their clients are people who have been victims of domestic violence or other traumatic and violent crimes. The good work we do to gather supplies and essential items will always go to a good cause, even after we distribute what might be needed to any residents in town first. You can learn more about Porchlight by going to their website: Porchlightfjc.org
We have a few more events this year that I hope the community will enjoy. In October, watch for a basket of goodies at your front door with instructions about how to share the surprise with others! November will bring cold weather and the need for winter clothing, which can be expensive so we're gathering items to share with those who might need them in town. And December will have a visit from Santa and a Toy Drive.
I believe in the power of community, and the many ways we can support each other. It's important to me that we work together to make sure everyone always has what they need. As a child, I benefited from efforts of this nature, and as an adult, I've always been excited to participate in giving back. I know many of you feel the same way and I love that about this town.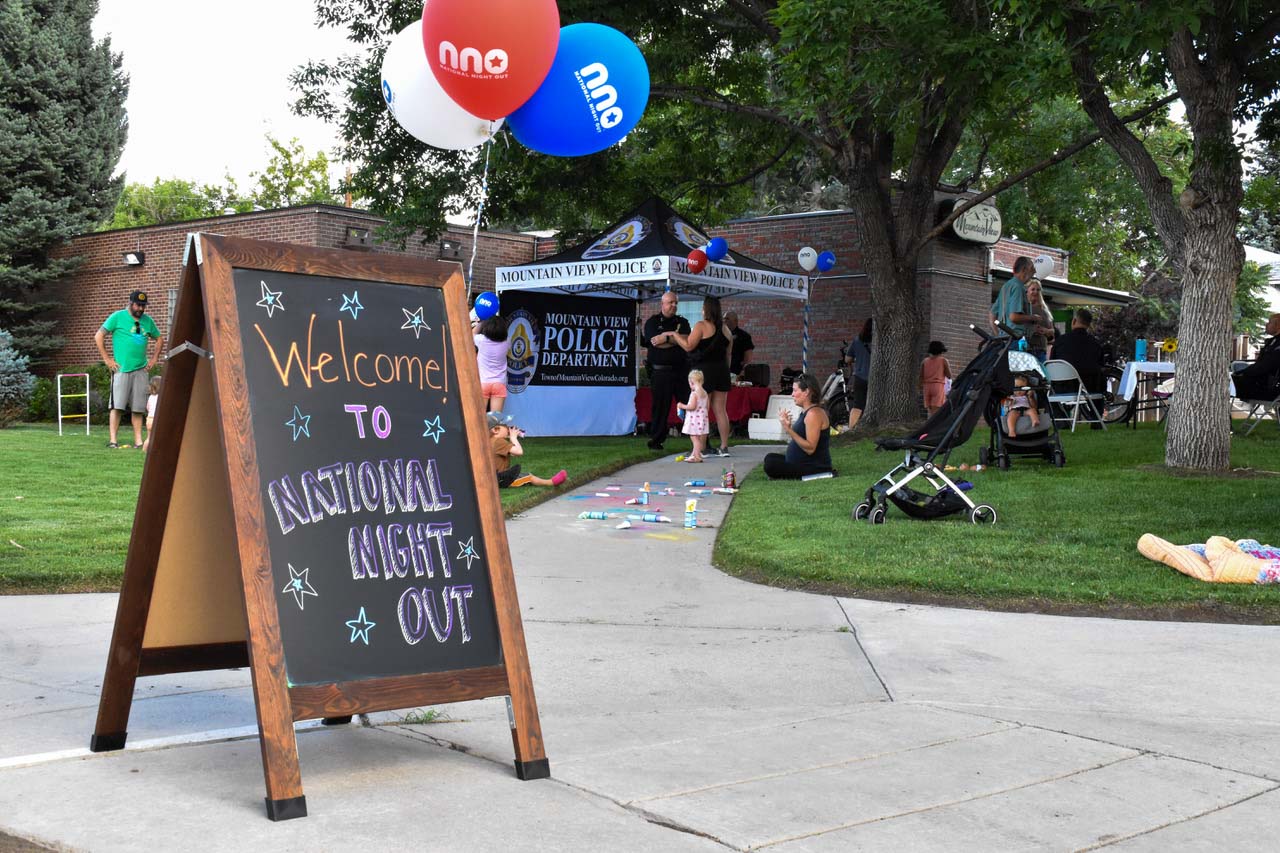 We can't always solve all the world's problems but we can help those closest to us. If you live in Mountain View, please never hesitate to let me, town hall staff or our police department know if there are things your household needs. And please watch the bulletin boards for information about the different events and charitable drives we'll continue to hold. Thank you!
Emilie Mitcham is the mayor of Mountain View.