On the site where Clancy's pub stood for years and adjacent to Sprouts Market, you will find Morning Star Assisted Living & Memory Care. It opened about five years ago and, according to Executive Director Chad McGlothlin, it has become a "community within a community"
Chad came onboard two years ago, the week before the lockdown.
"Luckily I came from a skilled facility where quarantines were not unusual. So, I had a pretty good idea of what to do. Because of that and the amazing staff we have here, we were one of the fortunate facilities that escaped COVID without a loss."
Amanda Stein is the Director of Community Relations at Morning Star, and has been on the job about eight months.
"One of the biggest selling points here is the staff. They bring so much brightness to the residents. It is great working here."
"We are a small community with only 64 apartments," she notes. "The residents here really like the size and accessibility of our community. It makes it easy to create a closeness with one another."
"This is an easy place for folks to live," Chad agrees. "It is very well designed. Making it easy to navigate."
Chad has lived here in Wheat Ridge with his wife Laurel and two teens for 17 years.
"I really understand the area and was eager to take on the position."
"What makes us unique and successful is the age and nature of Wheat Ridge. We have residents who were born and raised in Wheat Ridge and went on to raise their children in the area. So, coming here is a natural next step. And let me tell you, these residents have some stories as do some of the staff! Most of our staff is from the area. How many communities can say that?"
Both Chad and Amanda raved about the staff.
"We are probably one of, if not the most regulated industry," said Chad. "While that poses challenges, everyone here enjoys coming to work. Despite the turnover in many communities, we have had amazing retention. We all really like each other! And if I am going to be in charge of something, it will be anything but stuffy."
Morning Star is truly a star in the industry, Amanda boasts.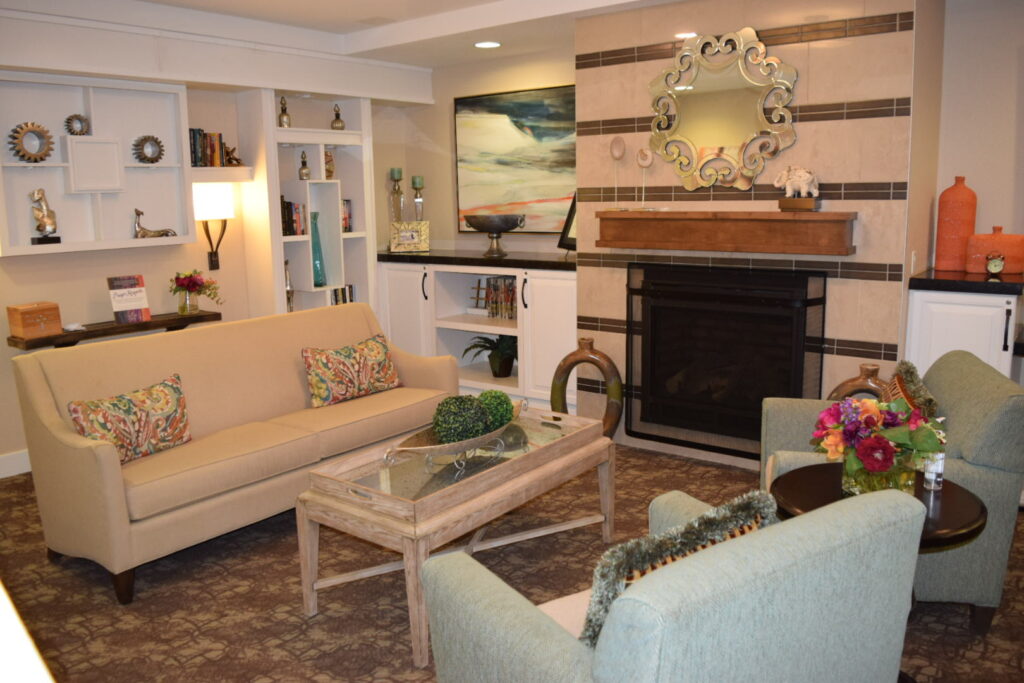 "We have won 'Best Wellness Care' two years in a row out of our 30 communities," she said. "That type of accolade is a tribute to the work Chad and the staff here has done and is important to the families that trust their loved ones to us."
Morning Star is a community that gives back as well. The Morning Star Foundation was established in 2019. Through the foundation they offer abiding support to philanthropic initiatives, primarily those centered on the poor, the neglected and the marginalized. The Foundation streamlines fundraising among team members, residents and business
partners.
"We have focused on things like coats and clothing drives for Family Tree," said Chad. "We also have food drives for The Carpenter's Cupboard in Arvada."
"Globally, the Foundation is supporting an orphanage in Nicaragua, and Lifewater International, which brings clean water and sanitation to those in developing nations."
"We are the community within the community," Chad and Amanda agreed. "From the staff to the residents and families, we are happy to be here."